COULD YOU BE CROWNED "BEST IN SHOW" AT THIS YEAR'S APPLEBY HORSE FAIR?
24 May 2016
Project to celebrate traveller pride in good horse care prepares for second year at Appleby.
At last year's Appleby Horse Fair, Redwings Horse Sanctuary – a charity committed to providing and promoting the care and protection of horses and ponies – launched "Best in Show", a competition that celebrates the traveller community's passion for horses and horsemanship. Best in Show recognises and showcases the good; rather than feeding the negative stereotype of "bad" horse welfare that so often discredits the traveller horse owner and which is effectively explored in a recent blog for Traveller Times by Eventer, horse trainer and Romany Gypsy Phoebe Buckley.    
"We love healthy and happy horses, but those excellent examples owned by travellers are not always seen in the show ring – so why not give them the same accolade, pride and recognition?" explains Andie Vilela, Redwings' Education and Campaigns Manager, who has spearheaded Best in Show.
"Redwings has been attending Appleby Horse Fair for over 10 years, and we've learnt so much in this time. One thing is the similarity in our passions for a pragmatic approach to horse care – that is, no frills, no unnecessary management, just horse care based on the horse's needs – as well as increasing our awareness of the problems faced by horse owners and how we can improve the advice we offer them."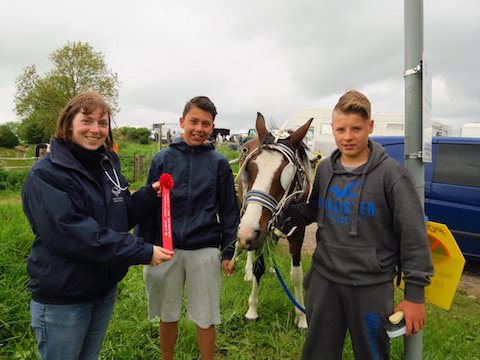 From the great number of horses attending last year's Appleby Horse Fair, Redwings' vets – together with vets from other charities – whittled it down to just five who they believed deserved to be crowned "Best in Show". The first Fair winner was four-year-old Storm whose owner Cara Evans, and subsequent winners included two lads who had been working their trotter on the flash, a breeder of mini cobs and a little girl with her newly purchased Shetland.
Commenting on the winners, Redwings vet Nicola Berryman said: "All of these worthy winners were going the extra mile for their horses, displaying fantastic horse care practices and showing their horses off to their full potential. It was great to see!
"At Appleby, we also love to hear owners' stories about their horses and their experiences of what horse care methods best work for them. Best in Show enables us to both celebrate this diversity while also being on hand to provide practical and reliable advice for any health or horse care questions that owners may have. And although the Best in Show competition involves us awarding a rosette to owners, it is very much a two-way conversation – we can learn a lot too."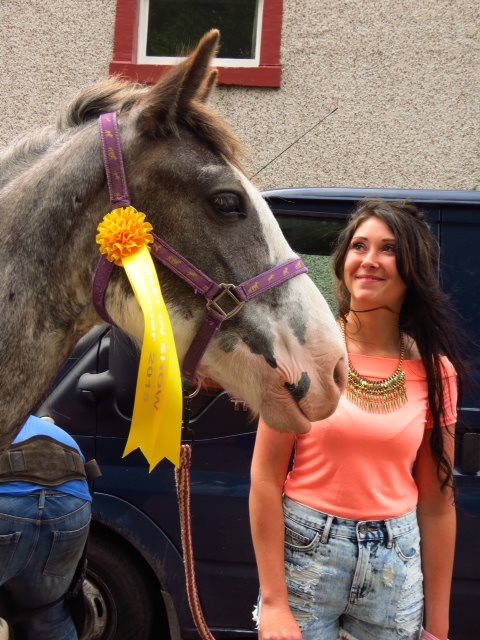 These conversations in person at the Fair are continued online through the Best in Show Facebook page. This page is an open forum for frank discussions, advice and top tips on management practices – from tethering and tack troubles, to breeding, feeding and first aid. Parasite prevention and disease control are also hot topics and there are no taboo subjects in this space.
"It is very much a warts and all approach to welfare advice," explains Andie. "And many of these conversations have influenced our approach to subsequent outreach events following Appleby so we can continue to provide advice and information that is relevant and useful to traveller horse owners.
"The Best in Show Facebook page is also a platform for those attending the Fair to shine a light on their own horses or other examples of excellent horse care and welfare they've seen, so for this year's show be sure to share your #BestAtAppleby2016!
"This year, our vets will be looking at the overall health, wellbeing and fitness of the horses, and their presentation and how they're handed, as well as giving specific awards to those they believe are "Best Horse in Harness" or "Best Horse in Hand" for example. Above all, Best in Show is a fun competition and a celebration of great horses – and their owners!"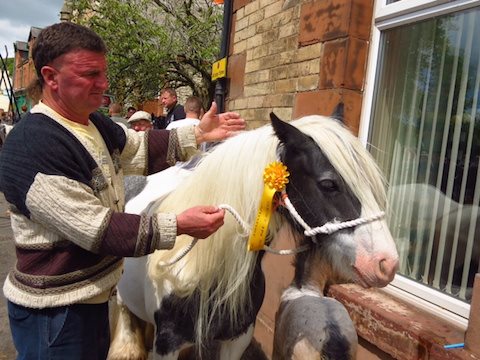 Andie will be providing bi-monthly blogs in Traveller Times with the aim of getting your burning horse care questions answered. Look out for the Best in Show team at this year's Appleby Horse Fair or contact her by emailing education@redwings.co.uk if you have a question you want answered in her blog.
---