Youth Voice: Ruby - Leigh Smith explores how young Travellers are coping with school closures
11 May 2020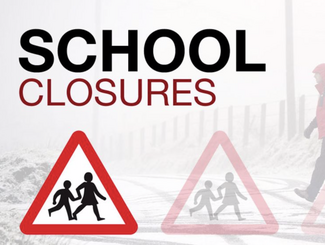 Aspiring journalist and Youth Advisory member Ruby - Leigh Smith has been speaking to young Gypsies and Travellers across England for Travellers' Times to find out how they're coping with school closures and lockdown life in general.  
As a Romany Gypsy student in education, the cards are already stacked against me.....writes Ruby - Leigh Smith.  According to the Department for Education,  in 2018,  just 19% of pupils from Irish Traveller backgrounds and 13% from Gypsy and Roma backgrounds attained GCSEs in English and Maths at grade 4/C or above, compared to 64% of pupils nationally. Gypsy and Traveller pupils also have a high rate of school exclusions and report high levels of bullying and racial abuse.
I've had people - teachers and students alike - come up to me in the past and ask me when I think I'll be leaving. On several occasions, students have asked me when I'll be getting married, because of course, you're not of GRT heritage until you've left school and got married!
In response to their uneducated questions, I give them an educated answer. I say the same thing to them as I am writing here; I don't intend to leave school. I intend to finish my education, get good A-level results and then move onto higher education in university, and carve out a life for myself in the world of journalism.
But any hopes of this, I feel, have now been hindered and dashed. The recent coronavirus pandemic has meant that my school has been closed, like every school in the country. Whilst it's nice to have some time off, it's not all fun and games.
My school, like so many, are now doing online learning, which I find impossible to do. How am I supposed to do well enough in schoolwork at home that I can get good enough A-level grades to get into my desired university? I'm having to teach myself about a third of each of my A-level courses; history, politics and economics. The teachers have minimal input and I feel like I'm doing the work but not learning anything.
My A-levels - my future, even - are at stake, here. And I don't blame my school at all. They're doing the best that they can. I don't even blame the government, who made the decision to close the schools. There is nobody to blame in this situation because Covid-19 was not something that anybody could have prevented. 
I know that actions will be taken to adapt the university applications process but that doesn't stop me from worrying. My education has been affected, and my future too, but I know that there are people out there who are suffering a lot worse. And besides, I still have my health.
At the moment I know there are students in my community who do not have the facilities to carry on their education at home. Their parents might have low levels of literacy and struggle to navigate online learning platforms to help them or they might not have wifi to access work or a laptop to use.
These students are the ones who are going to be truly affected and compared to them, I have it pretty easy. I've got eleven free hours a week because I'm studying my A-levels, so I'm not completely chok-a-bloked with schoolwork, and I'm doing subjects that I enjoy, so it's not too dreary.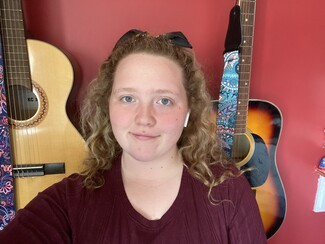 To find out more about young peoples experiences the first person I spoke to was fourteen-year-old Michelle, who lives in a trailer on a private site in Droitwich. She said she has two younger brothers and because of this struggles to find a quiet space to get on with work that's been set by the school. She uses her smartphone to access the schools online learning platform but says it's difficult to read stuff on her phone sometimes because it's so small and is having to copy all the downloadable worksheets on to paper before starting the actual work. She said, "I'm meant to print everything off and do it that way but I can't because I don't have a printer right now".
Similar to this Janie who is 11 from Devon is worried about falling behind her classmates since she is in year 6 and is meant to be making the transition to secondary school in September. She has poor wifi connection and her mum is not able to access the schools online learning platform regularly. Her mum has spoken to her headteacher about the situation but still hasn't been provided with any paper-based worksheets or alternatives for her to keep up with the work being set. 
In contrast, fifteen-year-old Malakye from South London is enjoying the break which comes with being in lockdown however is doing only some of the schoolwork which is being set. Like myself, he finds it most difficult to retain the information which he is being taught from home and finds it difficult to teach himself. Similar to perhaps most people in the world, he misses seeing his friends. Due to take his GCSEs next year, Malakye again, much like myself, is in the wrong year group. How close we both were to missing those crucial exams. And he agrees; the world will never be the same after this.
Similarly, twelve-year-old Grace from Sussex has been completing work which has been set for her by her school online, though she was given some paper worksheets before the school closed. Like all of us, she misses her friends, though is eager to see them again. She fears how the lockdown will affect her education and is even wondering how it will affect the country's future. Grace enjoyed school, but can't see it being reopened until September at the earliest.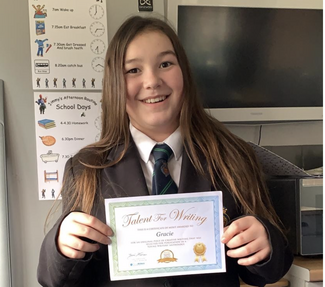 Rachel, aged twelve and living on a site in the north east of England is currently homeschooled and is attending classes with Travellers' Education, though she is hoping to join college when she is fourteen to study beauty therapy. In lockdown she has been keeping busy by setting up a  new Instagram account for her artwork, and is in agreement with Grace and Malakye - the most challenging thing about lockdown is not seeing her friends and her cousins. She spoke to me about some news that has recently been circulating - that the lockdown might not end until 2021 - though Rachel says that she thinks it will probably end a little bit sooner. How strange, she said, that something like coronavirus can change everything. And her message for everybody is, "stay home and stay safe."
Sixteen-year-old Scarlett from Hertfordshire is one of the lucky ones, many would say. She, as a result of coronavirus, does not have to sit her GCSE exams. "I don't like to think too much about my results, because then I'll over-worry and start feeling sick about it. I think that the cancelling of our exams was the best that could be done at short notice, but not the best answer to the problem in the long run", she said.
In September, Scarlett will be studying health and social care at college, which she says that she is excited for, but if coronavirus continues to exist then she doesn't know if her college will even be opening for September. "I'm nervous, definitely. I want to move on from school and start at college, and the virus has meant that I'm stuck in limbo for six months or so."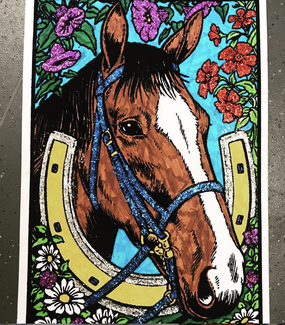 So it seems that coronavirus continues to affect not only our education but also our lives. One day we'll be telling our grandchildren about it, I'm sure. It's a scary time - even the Spanish Influenza outbreak in 1918 had measures put in place - but they were not as drastic as the ones which have been implemented because of Covid-19.
As insensitive as it may seem, I'm finding it really interesting to watch the whole thing play out. I'm keeping letters and news articles of these strange times because we will never see anything like this again. My generation is the ones who have really lived through it all.
---