Roma Support Groups history month competition winners!
2 July 2020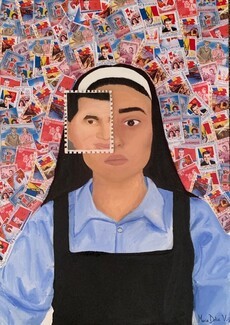 This year, the Roma Support Group celebrated Gypsy, Roma and Traveller history month (GRTHM) with an art competition. Their aim was to showcase the richness of Roma culture, talent and creativity of children and young people.

Check out all of the beautiful works of art in their  GRTHM art competition video below that includes winning entries by:
Ayan Hussnain (age 9), video, winner for the under nine age group.
David Buceani (age 12), drawing, joint winner for the 10–12 age group.
Valentina Herakova (age 10), "Mountains", painting, joint winner for the 10–12 age group.
Maria Delia Vlad (age 15), two paintings ("Girl with White Hair Band" and "Group of Roma Celebrating"), winner for the 13–16 age group and overall winner for the individual entries category
Bianka Zigova (age 5), Josephine Hoppe (age 10), Justin Javor (age 10), Sarka Sivakova (age 2), Justin Ziga (age 6), Vivien Zigova (age 4), Roman Gore (age 10), Red Zebra video, joint winners for the group entry category.
L.B. (unknown age) – "Tree", drawing, special nomination.
Main image: by one of the competition winners 15 year old Maria. D.V.
---