Gypsy, Roma, Traveller Strand at Borderlines Film Festival 2016
10 February 2016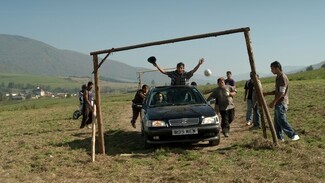 The 2016 Borderlines Film Festival, running from Friday 26 February to Sunday 13 March across Herefordshire, Shropshire and the Welsh Marches, will be highlighting diversity – that of Europe's 12 million Roma people – within its 'Romani Cinema' strand, to take place at The Courtyard, Hereford on Tuesday 1 March.
The three films, chosen specifically by Romani curators for their authentic representations of Gypsy, Roma, Traveller people are all UK premieres, two features and a documentary, Gypsy, Jimmy Rivière and Green Green Grass Beneath, from Slovakia, France and Austria respectively. Each of the films will be introduced, with a Q&A to follow, by one of the season's curators, Charles Newland. Charles is a Nottingham-based Romany-Gypsy filmmaker and founder of Notown Productions. He is currently working for Travellers Times magazine, is curating a Gypsy, Roma Traveller showcase backed by the BFI Film Hub Central East and is also founder/programmer for Watergate Cinematek based at the Broadway Cinema Nottingham.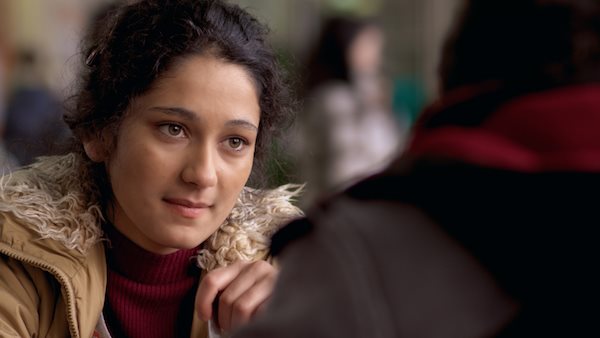 Gypsy is a prize-winning and compelling take on Shakespeare's Hamlet, with a cast that successfully mixes actor and local Romani-speaking non-professionals, in which Romani (Gypsy) teenager Adam returns to the shantytown in which he has been living to find that his father has been murdered. When his grieving mother marries his ruthless uncle Zigo, Adam has to find his own path eschewing his uncle's criminal code, but encountering chilling hostility and discrimination from the world outside his own community.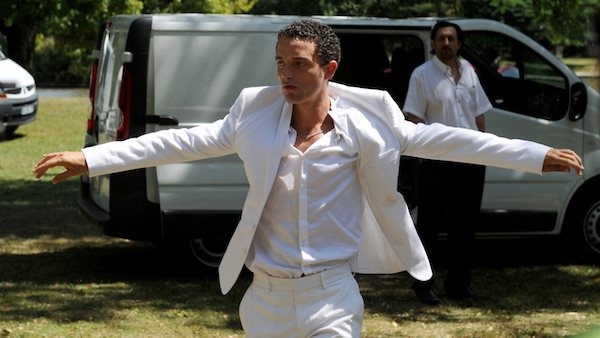 Directed by Teddy Lussi-Modeste, a French Romani director, Jimmy Rivière touches on the conflict between the pull of the pious Pentecostal Christianity that sweeps through the community that Jimmy, a French Romani Traveller or "Voyageur", belongs to, and his own impulse to become a successful kickboxer and elope with his first love, Sonia, a non-Traveller.
Says Lussi-Modeste, "I wanted to film my community but I wanted to look at the world from that point of view. I wanted to retrace the steps of a young Traveller who everyone can identify with. His story questions what it is like to belong to a nomadic group and how it is possible to live differently."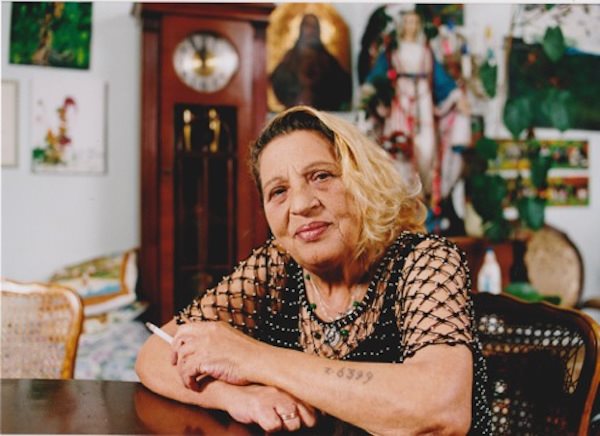 The documentary Green Green Grass Beneath tells the story, in her own words, of leading Romani painter Ceija Stojka (1933-2013) whose entire family was interned in Nazi concentration camps, in which her father and most of her relatives were killed. Having survived Auschwitz and Bergen-Belsen herself, Stojka reflects in later life on her experiences, demonstrating how memory, art and a proud ethnic culture converge in the struggle against murderous hate.
Newland and the other two members of the panel - Damian Le Bas, Romani writer/poet/filmmaker, founder member of International Romani Film Commission, and Patricia Knight Romani activist, photographer and former National Coordinator of UK's Gypsy Roma Traveller, History Month - will make a further selection of films to screen at the Appleby Horse Fair, the traditional annual gathering of Gypsies and Travellers that takes place in Cumbria in the first week of June.
At a time when according to Mike Doherty, editor of Travellers' Times, "too many people from these misunderstood communities face prejudice, abuse and even physical attack" this season, funded by the British Film Institute, has been put together to provide insights into the diverse Gypsy, Roma and Traveller communities from within. Parallel to the showcase screenings will be surveys aimed at discovering what Roma people actually watch, and how, where and when they watch.
Tickets for all three titles in the Romani Cinema season, as well as for all Borderlines Film Festival and The Festival of British Cinema films, are now available to buy in person at the Courtyard in Hereford, by phone (01432 340555) or online (borderlinesfilmfestival.org).
---