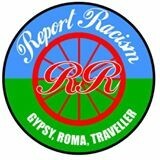 Hate incidents, which includes hate crime (for example, physical violence) and hate speech (for example, on Facebook or in the street) can have a severe negative impact on the victim. This is especially so among Gypsy, Traveller and Roma community members who are subject to regular, sometimes daily, incidents of hate.
The UK police define a hate crime as "Any criminal offence which is perceived, by the victim or any other person, to be motivated by a hostility or prejudice based on a person's race or perceived race, religion, sexual orientation, disability or transgender". The UK police also record hate incidents that cannot be prosecuted as a criminal act but still cause fear, hurt or damage to the victim.
We recommend that victims of hate report the incident to the police; at the local police station, or by phoning 112 (999 in an emergency), or by using the police True Vision online site.
However this project well understands that many community members are reluctant to report directly to the police for many differing reasons. That is why Gypsy and Traveller Empowerment Herts have set up this reporting site working with other Gypsy, Traveller and Roma organisations to collect data on where, when and the type of hate used against community members. This data will not identify anyone but will help us highlight to government and police the extent of hate incidents against community members so that hopefully they can counter this problem. We can also provide support to Gypsy, Traveller and Roma victims of racism.