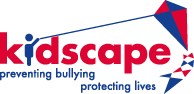 Kidscape's mission is for all children to grow up in a world free from bullying and harm, with adults who keep them safe and help them to reach their full potential.
There mission is to provide children, families, carers and professionals with advice, training and practical tools to prevent bullying and protect young lives.
We provide children, families and professionals with advice and information to keep children safe. 
We deliver high impact programmes of support for children, parents, carers and professionals to prevent bullying and keep children safe.
We raise awareness of bullying and how to stop it and offer ZAP a FREE one-day workshop for children and young people aged 9-16 who have experienced bullying.
They run these in a variety of places across the country check out Kidscape to find out more.