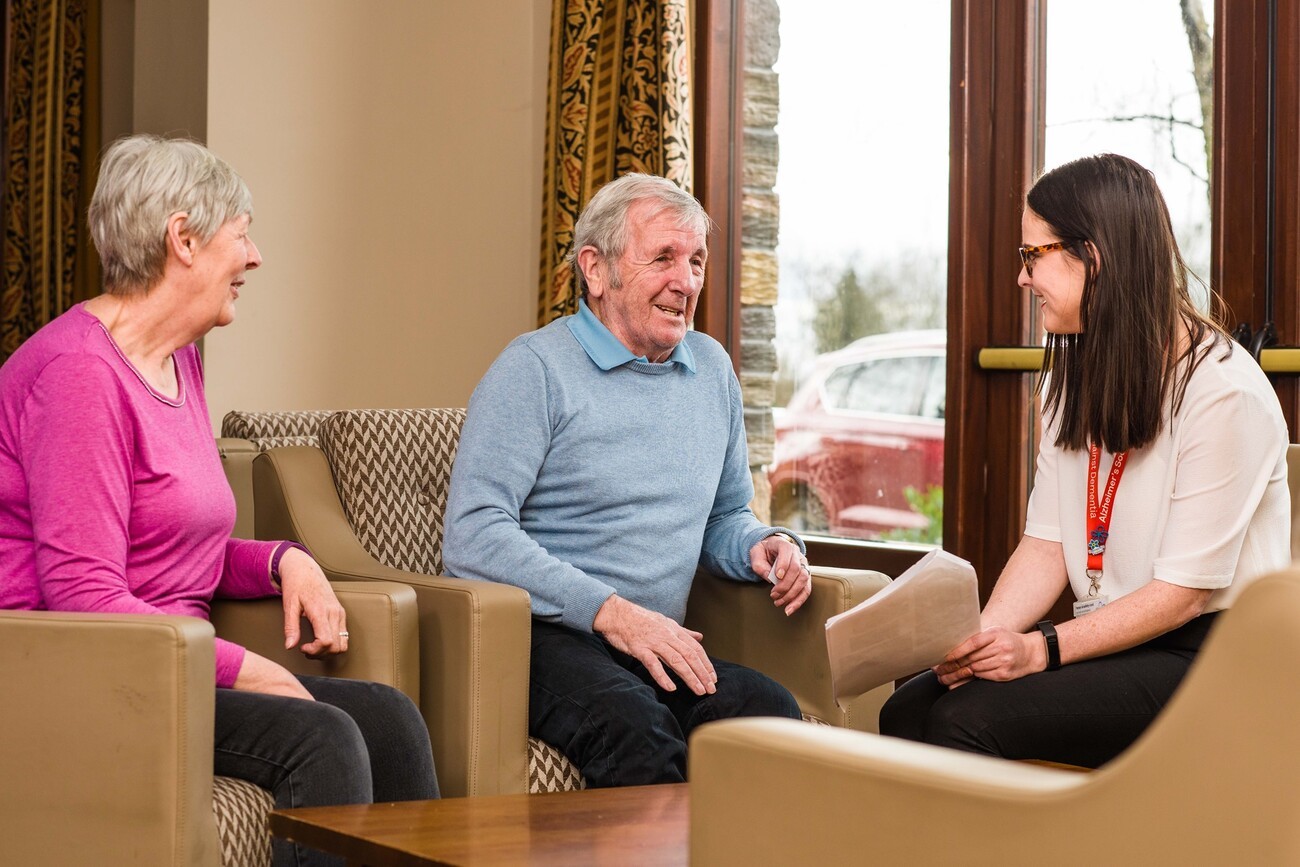 We know dementia affects everyone differently. So whether you, a loved one, a friend or a neighbour is affected by dementia, we're here to support you. 
Dementia Connect, Alzheimer's Society's personalised support service, means you're only one call away from the dementia support you need.
It's free, easy to access, and puts you in touch with the right support, from local help to phone and online advice. Helping make things easier.  
Our dementia advisers are available on the phone to give you the support you need. 
Call us for support on 0333 150 3456.  

You'll be offered regular calls so we can keep in touch, to find out how you are and offer support and advice when things change. 
Support line opening hours
Monday – Wednesday 9:00am – 8:00pm 
Thursday – Friday: 9:00am – 5:00pm
Saturday – Sunday: 10:00am – 4:00pm