Youth TT's Lisa Smith launches survey for young people
9 August 2017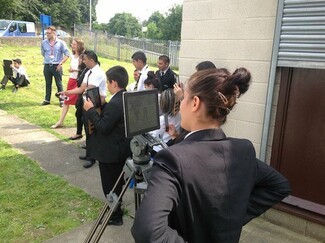 Youth TT's Lisa Smith launches survey for young people
Hello my name is Lisa and I run the Youth section at The Travellers' Times.
We are the part of The Travellers' Times specifically for Gypsy, Roma and Traveller youth aged 11-24.
We hope it will be a place for you to showcase your work and talents and get your voices heard on issues important to you.
Later this year there will be a new section in the magazine and on the website but first we need your help to make sure we include the things you want to see and hear about!
Have your say in shaping the future at The Travellers' Times and complete this short survey here: https://www.surveymonkey.co.uk/r/27YYBLZ
As always we are interested in hearing from you and publishing your news and views, projects, events, films, photographs and videos on the Travellers' Times website.
If you would like to become involved in the new project or have a story idea please email me at travellerstimes@ruralmedia.co.uk or give me a call on 01432 344 039.
---