'What a year!' - from the staff and GRT prisoner group at HMP Berwyn
23 December 2020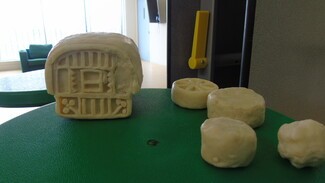 This article was published in the Travellers' Times Magazine which is delivered free to many Gypsy, Roma and Traveller prisoner groups across the UK. The Travellers' Times would like to wish all GRT prisoners - and their family and friends on the outside - Christmas greetings. We would also like to thank the progressively minded prison staff and charity workers who work with GRT prisoners in these very difficult times.
A lot of work has been spent building our GRT group at HMP Berwyn activities that ranged from football matches, cookery to arts and crafts. However, Covid-19 was emerging and this hit home when Irish Community Care had to cancel their visit to us on our Saint Patrick Day event ... writes HMP Berwyn
When lockdown hit, the GRT group were left separated, like everyone else here. Although prisons are normally associated with locking people up, most of our time here is spent delivering purposeful activity and encouraging participation in activities for rehabilitation, so lock-down was hard on the inside.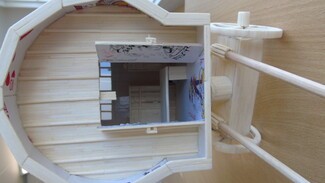 We started weekly visits of all our GRT prisoners to provide reassurance. The help from outside enabled us to provide activity packs for the men to do in their rooms. Videos coming from Travellers Times, Traveller Movement and Irish Community Care helped us to start GRT TV on the prisoner's TV's. We were also sent activity books, art materials and music from the Irish Chaplaincy. When the Irish Community Care sent pin credit and stamped cards to help the community stay in touch with their loved ones, their thanks were heartfelt:  
Tell them I said God bless them and thank-you
Could you tell them im so so great full for there kindness and god bless them and there family.
Can you pass on my tankes 2 evrey 1 thanke you have a nice day.
Thank-you anyone involved in putting this together at a time when things have been quite difficult
Thank-you god bless
Thank-you for all the fantastic work you are doing for the GRT community
It's really good that they support the Irish Community and Travellers in prison
Please thank for spends they give us ta.
I would like to say thanks for sending the pack out, also for the support and help that yous are doing for the Irish and travellers at Berwyn
We also marked GRT History Month with a matchstick wagon challenge. As a prison where our Governor has put equalities at the heart of everything, it was fabulous last week to be able to deliver an awareness session for staff on GRT issues. It was a poignant session. 
By the staff and prisoners at HMP Berwyn
(All photos (c) HMP Berwyn)
---