Welsh Minister Lesley Griffiths speaks out on hate crime and the Samson Lee incident
6 April 2016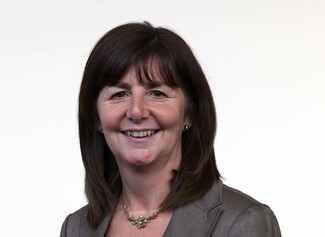 Hate crime must be tackled head on, says Lesley Griffiths, as the World Rugby Organisation gives Joe Marler a two match ban and a £20,000 fine '"payable to a suitable equalities charity" over Samson Lee 'gypsy boy' taunt incident.
Recent statistics show hate crime in Wales has fallen, while the reporting of such incidents has increased by 20%, thanks to greater accuracy of recording by the police and victims having more confidence to come forward.
The Minister with responsibility for equality in Wales, Lesley Griffiths, has spoken about the national schemes underway to increase reporting of hate crime in Wales, while also raising concerns over the use of discriminatory language between players during the Six Nations.
As World Rugby's independent review into an incident during the England V Wales game concludes, the Minister has written to the Welsh Rugby Union to express her disappointment over the initial lack of action from the Six Nations' organisers.
Lesley Griffiths said: "There is no place for discriminatory language in sport, or wider society. We have come a long way in challenging racism within the UK, however, dismissing offensive name calling threatens to normalise the use of racist language and undermine our efforts to tackle hate crime and promote community cohesion.
"The Welsh Government is working hard to tackle racism and encourage victims of hate crimes to report them. We have funded a National Hate Crime Report and Support Centre which provides independent support for victims and is working with Gypsy and Traveller communities in Wales to challenge and tackle hate crime. We also fund Save the Children's Travelling Ahead project which works with young Gypsies and Travellers to raise awareness of hate crime and encourage reporting and are working with Show Racism the Red Card to tackle racism in schools.
"This work is clearly having a positive impact, with hate crimes in Wales falling and reporting rates on the rise."  
The Minister has written to the Welsh Rugby Union to support their stance in opposing racism and has offered free cultural awareness training to help board members, staff, players and coaches with the aim of better understanding the issues faced by Gypsies, Roma and Travellers.
The Minister added: "I look forward to working together with the Welsh Rugby Union on this issue to ensure we work together to tackle all forms of hostility and prejudice across Wales."
---