A Travellers' Tribute to Muhammad Ali
20 June 2016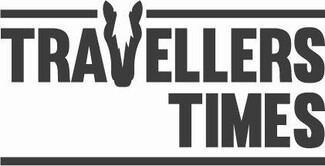 (Above photo Bartley Gorman and Muhammad Ali)
On the 3rd of June 2016, Muhammad Ali, the most famous boxer of his age, passed away.
 To me and a lot of people from a Gypsy/Traveller background, there was no hero bigger or better than the former three-time world heavyweight champion.
 Cassius Clay, as he was formerly known, was the descendant of slaves, grew up in Louisville, Kentucky during the Jim Crow era in the southern states, a place where black people were seen as inferior and segregated from the white population and where the murder and lynching of people of colour was a regular occurrence.
 Ali, along with Martin Luther King Jr and Malcolm X, were the figureheads in the fight for the civil rights movement in the USA. He saw the injustice and inequality first-hand and the effect this had on his people. The racism he encountered - lit a fire in his belly. During the period of the 60's and 70's, Ali was the most famous man on the planet, this gave him platform to try and bring change with his activism.
 I've heard countless tales from older Travelling men, about Ali's fights. The excitement in their eyes when they recall humid, sweaty fight against Smokin' Joe Frazier at the Thrilla' in Manilla - a fight in which both boxers nearly died of exhaustion or The Rumble in the Jungle against George Forman. Ali was given no chance against the giant Foreman but against all the odds – he won in exhilarating fashion.
(Photo Johnny Frankham and Muhammad Ali)
 Bartley Gorman talks about Ali in his book King of the Gypsies, saying he was a gentleman, and a personal hero - the two of them even sparred together.  The above photo is former middleweight champ Johnny Frankham in an exhibition match with Ali.
 A lot of Travellers feel a kinship with Ali, we've experienced the same prejudice today as he did living in America. As covered by Travellers' Times, people from G/R/T backgrounds are regularly turned away from places based on their ethnicity. We admired the man because he took a stand against the racism.
 Muhammad Ali was, and still is, an inspiration to us all.
---