Tony Vincent on the "adrenaline rush" of professional boxing – A TT profile
15 March 2018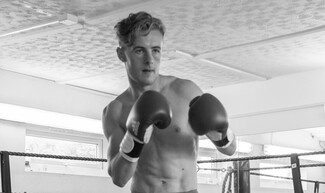 "You have to step into the ring and you are on your own. There is nothing your gym partners or trainers can do for you – you have to do it yourself."
If you have been following our Travellers' Times Facebook page you may have noticed a few posts promoting the fights of professional lightweight boxer Tony Vincent. We get sent them by his aunt Joelene Vincent and we are proud to share them and help support a young Traveller boxer aspiring to become a British champion. We got in touch with Tony Vincent to ask him about his career and his hopes for the future.
Tony Vincent trains at The Noble Art boxing gym, Guildford, and his trainer is John Edwards and his promoter is the famous Frank Warren – who also promotes Traveller boxer and world middleweight champion Billy Joe Saunders. "I got a bit lucky and he was happy to take me on," says Vincent of Frank Warren. "He has got good contacts and puts shows on all over the world."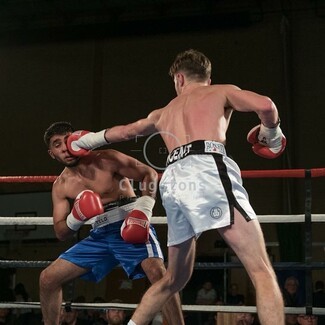 Vincent started boxing when he was eight after he first went to a boxing Gym with a friend and never looked back with his first amateur fight at 11. By the time he was 18, after amassing over 50 bouts under his belt and "winning a few championships and losing a few", Vincent took a break for year before coming back as a professional. "I missed it," says Vincent. "I just loved it; the training, the gym, and the adrenaline rush when you get in the ring."
Vincent's family – particularly his dad Tony Vincent senior - "who has always been there for me" – have played an important part as he works his way up from the first rungs of what will hopefully become a successful long-running boxing career.
"I wouldn't be in there without my family," he says. "They have supported me all the way and when times get hard they have always been there."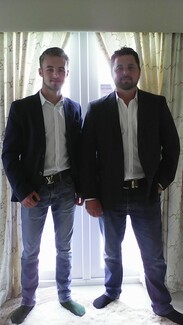 On the day of the fight Vincent prepares himself mentally – "you need to remember the other man is just the same as you and relax" - and physically. He stores energy during the day by eating chicken and vegetables – and a jam donut. "It's a slow releasing sugar," laughs Vincent.
His favourite boxer – and his role model – is Welsh boxer and world Champion Joe Calzaghe, CBE, who competed from 1993 to 2008. Calzaghe is a two-weight world champion. Calzaghe is the longest-reigning super-middleweight world champion in boxing history, having held the WBO title for over 10 years and making 21 successful defences before moving up to light-heavyweight.
 "I just like his style," says Vincent. "Even if he was put down, or looked like he was on his last legs, he would always pull it back. Every fight was exciting."
Joe Calzaghe in action
Being exciting in the ring is important in professional boxing, says Vincent. "The thing is boxing is entertainment. It's not just a sport. People pay to watch an entertaining fight. That's why people like watching heavyweight boxers; you are more or less guaranteed a knock out and that's what they want to see. At my weight a knockout is a lot less likely, but if you are exciting, people will still want to watch you anyway."
Just get in there and do what you have to do
As we end the interview Vincent has a message for young aspiring professional boxers.
"Funny as this sounds," he says, "the less they care the better they will box. Try not to worry and be relaxed. Just get in there and do what you have to do."
By Mike Doherty/TT
---