Tony Francis Shearer; 11th December 1987 – 18th July 2019. Rest in Peace
29 August 2019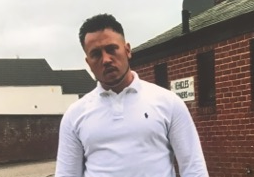 In loving memory of Tony Francis Shearer, from his friends at HMP Ford:
"Tony passed away on the 18th July and leaves behind his beautiful daughter, Dolly Eliza Shearer, his partner Mimi, his mother and father, 5 siblings, 7 nephews and 3 nieces.
Tony was respected and will be missed dearly by all that knew him.
He left prison on the 15th of July 2019; ready to live a normal life with his daughter and family. He had changed his ways and was never coming back to prison, but sadly Tony was taken from us.
This is a message to everyone in the Travelling community: Spend all your precious time with your family and loved ones, as you never know what tomorrow brings.
Rest in peace Tony. He's taken another good one!"
---