Stand Up and Be Counted-Census 2021-An interview with Mena Mongan
17 March 2021
The census will be held this year on Sunday 21st March 2021 in England, Wales, and Northern Ireland (Scotland has postponed their census). It's a survey that takes place every 10 years, is conducted by the Office for National Statistics (ONS), and asks questions about your household. The government and councils use the census to help decide where to build things like hospitals, sites and schools.
The last census saw the first Gypsy & Irish Traveller tick box and this year's census will be the first to include a Roma option too.
The Traveller Movement has launched the #StandUpAndBeCounted campaign to encourage people who identify as Gypsy, Roma or Traveller to complete the census and tick the box for their ethnicity - so that they can receive more tailored support and services.
We talked to Mena Mongan from London Gypsies and Travellers about her thoughts on the census.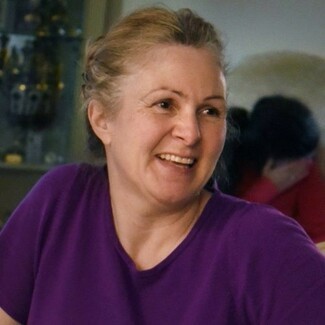 Hi Mena! Do you remember what you thought about previous censuses? Were you aware of them?
Coming from an Irish Traveller family in London back then, we didn't know much about the census in previous years. I remember people going around the sites talking to families about the census, that was the first time I was aware of it. That was 2011 the first census to have the Gypsy and Traveller ethnicity on it.
How did your family feel about the census in previous years? How do they feel about it now?
Older people didn't feel comfortable with their information being used but they've come a long way, people understand now that their information is safe and want to be recognised and be part of Britain. It helped when it was explained more and people came out to site to do this explaining as my family understand more about it now as a way of being recognised. It proves to councils that we are here, we do exist, we do need sites and this is our way of life.
How do you feel about this year's census compared with previous years?
I feel very strongly, I think there will be a big input and feel the Traveller community will take a big interest in it this year. This year the Roma community will be recognized for the first time and you can also put in your sexual orientation as LGBT people will also be recognized. People also have the option to do it online, this can be a lot quicker.
Why do you think people who are Gypsy, Roma and Traveller should complete this year's census? And why will you be ticking the ethnicity box?
We want to be recognized and counted the same as everyone else and have equal rights. This is for generations to come, if you complete the census your family will do it for years to come. It's great to have us recognised on the census, as it's nice to have all the different cultures recognised on the census.
Do you think the information the census gathers is useful for Gypsy, Roma and Traveller people?
It's useful, we have the ability to hit back at the government and council with this. The councils say they don't have data when it comes to us campaigning for sites. That's a big part of filling in the census forms. Our voice can be as strong as anyone else's.
We are learning the council and government that we are here. They always say they want information. Each time we do stand up and use our voice and they say there's no proof. We did it 10 years ago for the last census and we'll do it this year. The more times we do it, the stronger we get from doing this.
Do you think there are any myths or concerns about the census that many people have?
Some people have worries about why they want information and Travellers who were on the move didn't understand the point. But the point is you do return to these areas, so improving areas you travel in by doing the census makes sense.
 Visit the Stand Up and Be Counted webpage for more information on how the census works, how you can get involved or watch the Stand Up and Be Counted video by the Traveller Movement and Traveller's Times featuring people across the country explaining why it's important for Gypsies, Roma and Travellers to tick the box in this year's census.
 
---