Royal Crown Derby Museum £5 ticket offer
18 May 2022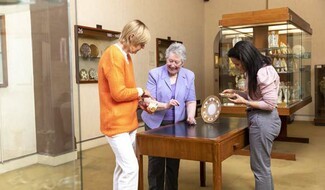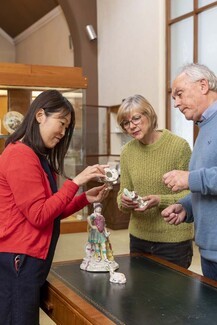 Hello from the Royal Crown Derby Museum.
We have some big plans here at the Museum which involve fundraising for a new visitor centre including a café, shop, exhibition, factory tour and workshop space. Although it will take time, we are really excited about being able to create a new space to showcase the rich history of our collections. Last year our Pattern of Life project asked people with Gypsy, Romany or Traveller heritage to share their memories of the Royal Crown Derby they had collected. Thanks to the wonderful people who participated we have a small archive of stories which we hope to grow and share for years to come at our museum. Although our old shop and café remain closed, I would like to invite any reader of Travellers' Times to visit the museum with friends and family for just £5 per person (Standard ticket price £15).
You can book here https://the-royal-crown-derby-museum.arttickets.org.uk/
Use the discount code TTOFFER when prompted to claim your discount.
And if you have a treasured piece of Royal Crown Derby that you would like to tell us about as part of our story archive please get in touch ewoledge@royalcrownderby.co.uk or what's app or call me on 01332 712886
To explore our story archive online visit https://www.royalcrownderbymuseum.com/story-archive 
---