Raymond Wills – My life and my work
25 November 2016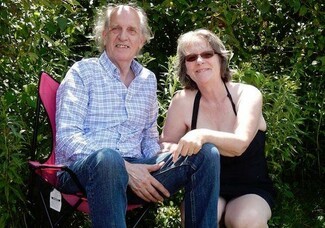 Well known 'Gypsy Poet' Ray Wills writes for The Travellers' Times and tells us about his life and his work. Thanks Ray!
I am perhaps best known amongst members of the Travelling community as The Gypsy Poet. I was born in April 1945 in one of my grandad's properties on the Ringwood road Newtown Poole Dorset.
My mother's family the Rogers had their origins in the New Forest within the Stanley clan. My great grandmother Elizabeth Fancys' family lived on one of the many nearby Gypsy campsites of the area of Canford Heath (parish of Kinson) with their roots in the Purbeck area in the early 1700s. The Rogers family were brick makers, owners of brickyards, house builders, transport companies and small holding farmers.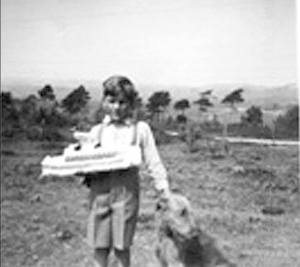 'Raymond as a young boy'
As a child I lived at my Grandparents Reginald and Alice Rogers Manning's farm attending local schools with a high proportion of Travelling family children many of whom were related.  For generations travelling folk had lived here many from numerous Gypsy campsites scattered throughout Lord and Lady Wimborne's vast Canford estate. These Gypsy sites had a variety of names such as Cuckoo Bottom, New England, Bourne Bottom, Sugar Knob mountain, Monkeys Hump, Cinders Town, Frying Pan, Wallywack, High Moor, Hemley Bottom, Heavenly Bottom, Bribery Island and Wolsey Road, The high numbers of Travelling folk who were living on the commons Gypsy encampments of Parkstone, Rossmore and Turbary/West Howe resulted in government action with local councils building new housing estates throughout the region.
My first job on leaving school was locally as a painter decorator/ sprayer for the largest caravan industry worldwide Bluebird. Its owner Bill Knott himself reputed to be the son of a Gypsy mother. Then in the mid-1960s I joined Community Service Volunteers based in London eventually taking up a post in Child's Play at Redditch where I joined the local Travelling families fruit picking at Evesham in the black country. Later organising an excursion to Blackpool sands where my fortune was accurately told by the famous Gypsy Rose Lee. That in later life I would meet and fall in love with an American lady and travel overseas to be with her. Redditch Council sponsored me for training with the National Playing Fields Association and I then spent four decades setting up adventure playgrounds nationwide. 
 Following the events in recent years at Dale Farm Travellers site in Essex I, along with Geoff Raymond Neville and others from the Travelling community and supporters, formed an action group. A Facebook page was born along with an anthology book of poems and stories art pictures and photos which I edited. Consisting of contributions from Travellers and supporters and thus GYPSY STORYTELLER was born. A publisher Clive Boutle of Francis Boutle was found and agreed to publish it. The entertainer singer David Essex was approached providing one of his poems for inclusion and renowned Travellers photographer Barrie Law provided excellent photos. Contributors and members worldwide included Barrie Law, David Essex, Geoffrey Raymond Neville, Clive Boutle, Annie Russell nee Cooper, John Russell, Liz Bolton, John Morley, Dawn Jeanette Grant Harrison, Ryalla Duffy, Vivian Mosiah, Violet Burnside, Joe Windas, Janet S Rogers, Dick Jones, Janey Lazenby, Sarah Danielle, Rosie Smith, Chris Penfold Brown, Violet Burnside, Jane Ranger Baker, Mellisa Townsley, Vivian Mosiah, Rebekka Lee Mackey, Jaynie Smith, Linda Harnett, Mellisa Townsley, Jo Trice, Chantelle Windas, Eliza Cook, Annette Heard, Betty Blue Smith Packman Billington, Sue Benneton, Margaret Sunderani, Joe Joseph and many others.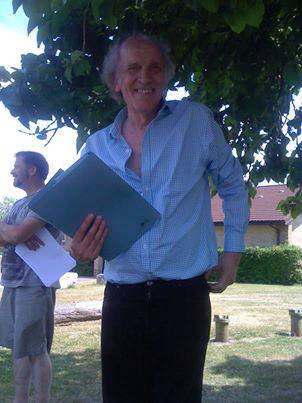 The groups committee met in Bournemouth close to the former Traveller campsite New England in West Howe. With a social event and Open Mic at the Crooked Bookshop. The book raised much needed monies for the promotion of welfare and education of Gypsy families. I made contact with a local Travellers organisation KUSHTI BOK via my friend Betty Blue Smith Packman Billington. Attending one of their meetings where they accepted the monies raised and agreed to use the funds for the welfare of Gypsy travelling families. I was at that chairing an active local residents group ACT. Campaigning successfully for a much needed pelican crossing on the very busy mile long Turbary park avenue which cut through the West Howe and Wallisdown communities. As well as being involved with the establishment of Turbary commons Heathwatch and active on Bournemouth councils Tenant advocacy groups. I was invited by the council to represent the town and to speak at the regional conference in Bournemouth.
 My most recent major project is with the production of a non-fiction book entitled WHERE THE RIVER BENDS on the history and life of the Gypsy travelling community in the South of England. Particularly relating to the New Forest and surrounding district counties of Dorset, Hampshire and Berkshire. The work is a well-researched project including stories, anecdotes and poems along with art work by Dawn Jeanette Grant Harrison. With photos from my wife Brenda Wills and a supporting cd of my compilations with music accompaniment by popular singer guitarist/entertainer Mike Guy (who attends Roma days at Dorchester Dorset each year. performing many travelling songs which we created together). https://www.reverbnation.com/taffmaninexile/song/24542536-little-town-blues-oct-2015-ray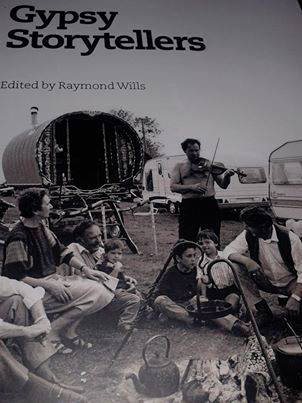 I am now looking for an interested publisher willing to take on this enterprise to its eventual successful fruition. 
  In 2013 I emigrated to the USA joining my wife Brenda where we live in the city of Alpena Michigan. I continue to write and recite poetry at local venues and give talks to colleges on Gypsy life and lore. An anthology of my poetry ROMANCE IN THE EVERGLADES is published by Xpress Publications  http://www.xpresspublications.com/home/books
---