'Proud Gypsy Traveller' by Violet Cannon
18 August 2016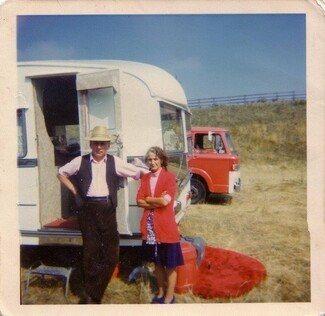 'Proud Gypsy Traveller' by Violet Cannon
Violet Cannon talks about the Proud Gypsy Traveller project currently showing at Doncaster Museum and about cultural appropriation of Gypsy and Traveller culture.
Big Fat Gypsy Wedding ! Gyrating dancers! Dodgy dress sense! Rude! Ignorant! Unintelligent! Wanderers! Conmen! Grabbing! Super Rich!
Or maybe?
Proud, stick together, traditional, wooden Vardos, respectful, lucky heather, mysterious.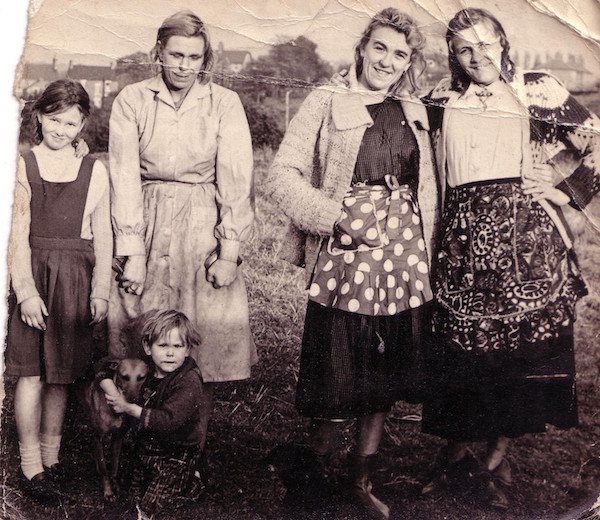 (Picture caption: Mam)
In my experience individuals usually have very extreme views about the gypsy and traveller community*.
I'd like to correct my deliberate first mistake* – it's Gypsy and Traveller Communities. Always with capital G and T - and always communities and not community. The term 'Gypsy and Traveller communities' is an umbrella term placed upon them and in fact covers a huge variety of people. Three of the communities are protected under the Race Relations Act, which means in the past they have proved they have a separate and distinct language, culture and customs from each other and from anyone else. Romany Gypsies, Irish Travellers/Pavee and Scottish Gypsy/Travellers
We also have two lifestyle Travellers - these are people who choose to adopt a lifestyle but are from another community, usually white British. These are New Travellers and Bargees and finally we have Economic Travellers, these are people who have to travel for economic purposes, they can also be from any background, the two most common are Travelling Show people and Circus People.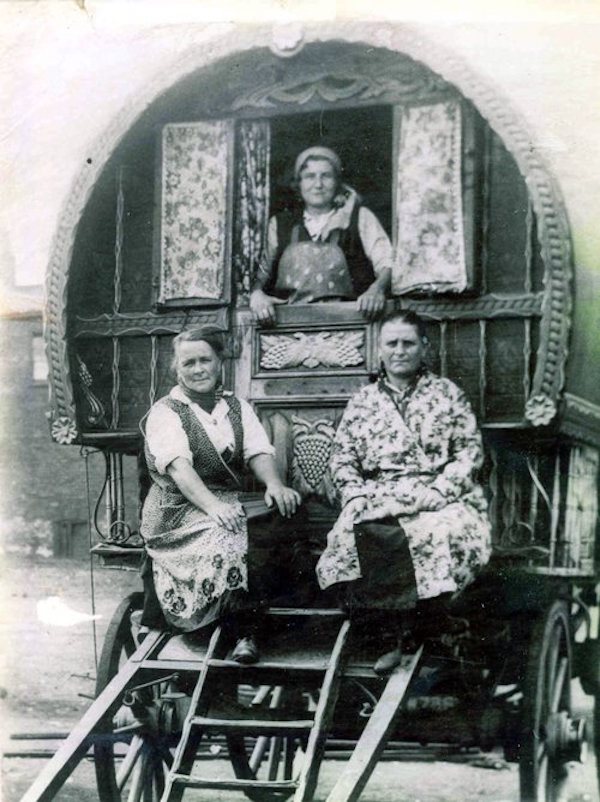 (Picture caption: 1933 brickfields Nellie Wilson in doorway Jayne Cunningham on left and Ann Lee on right)
The Proud Gypsy Traveller project is taking a look at the histories and the intricacies of the Gypsy and Traveller Communities. The communities are at the helm of the project and are sharing their memories and their artefacts' with us. So that we can then share them with the wider population with two exhibitions starting on Saturday 13th August at Doncaster Museum and Sunday 16th October at DARTS. The exhibitions have a working title of 'Suitcase under the Bed', building on the idea that most Gypsy and Traveller people have a suitcase of memoires stashed away. The project is a chance to blow off some cobwebs and air out the smell of moth balls and then listen with a warm glow as we hear stories of valiant soldiers, mothers doing without, run away brides and magical powers and haunting.
We see the fashions of times gone by and how they have changed, how other communities took our styles so we moved on, the sovereigns that were mimicked by St George medallions by the "Gorja" communities, then they took our gold and jewel encrusted articulated clowns and dolls. Even now I see people walking around Doncaster going for the "Gypsy Style", and I don't mean peasant skirts and boho tops. I mean messy buns and short shorts (our "Washing Down" look) or Lv Bags, Mink Capes and super stylish heels with an ornate pram and baby with a 9ct Gold dummy holder . As the other communities around us begin to use our style, we move on and change, we want to stand out, we want to be different, and the super-stylish gorjas of Doncaster can make it more difficult.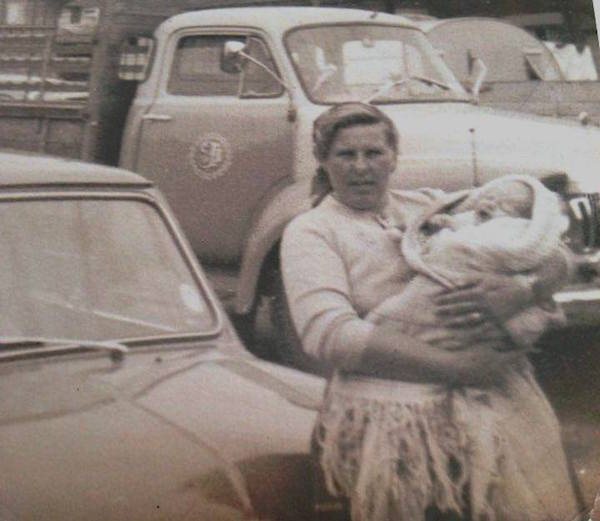 (Picture caption: Maureen Finney aged 28)
The cultural appropriation has diluted our culture, and I have to ask the question - do they know who they are emulating?
The Proud Gypsy Traveller Project sets out to open up the cultures and put a spotlight on them. The big difference is that this time, the spotlight is being directed by the Gypsy and Traveller communities themselves. We are the ones deciding what elements of our lives are part of our cultures, and what we want the world to know.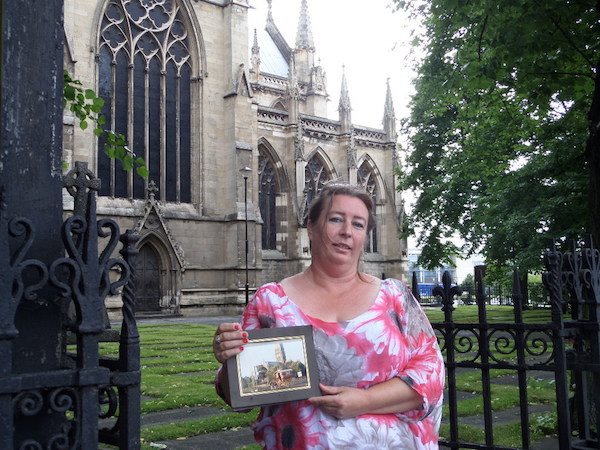 (Picture caption: Sam)
So gorjas will see so much more than flamboyant dresses - they will see images that have not been shown outside our communities. You will also hear voices and stories that will open your eyes and your hearts.
We are also collecting the stories of those who have "Gypsy or Traveller heritage" and welcome anyone wanting some input into the exhibition.
We are currently updating and building our blog http://www.proudgypsytraveller.co.uk/
We also have two exhibitions planned starting on Saturday 13th August and running for six weeks at the Doncaster Museum, and Sunday 16th October – DARTS (The Point). More details can be found by following this link.
(It is often the case that people from the Gypsy and Traveller communities have old suitcases full of family mementos and photographs under their bed - so can we ask for any donations of old suitcases? )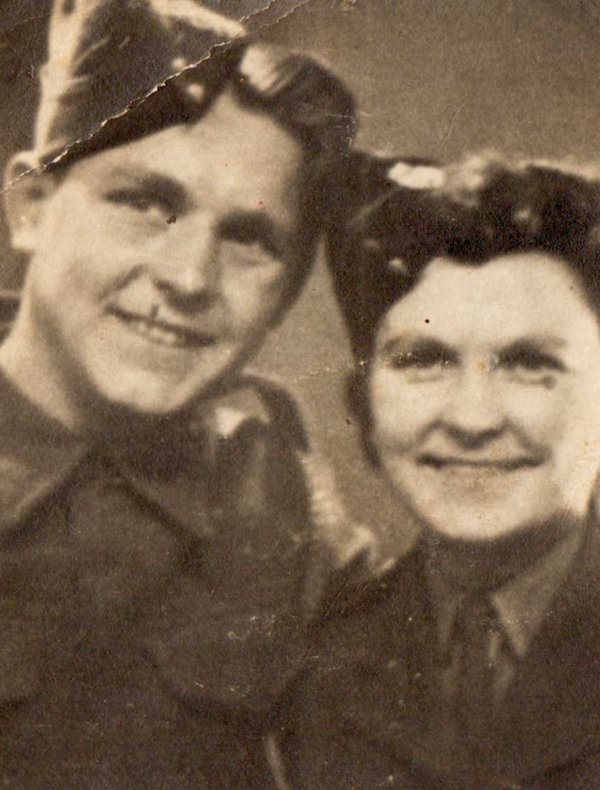 (Picture caption: Uncle Tommy Hall and mum Elizabeth Foster nee Burgess Hall WW2)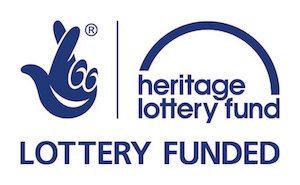 ---