In memory of Big Freddie Stevens – by his family
5 February 2018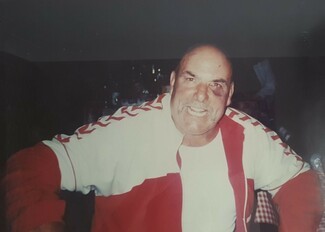 Big Freddie Stevens was born in Staines on the 28/08/38. This day a Legend was born and went down in Gypsy history. A Giant of a man with a heart of no fear. 
Sadly, February 5th this year marks the 20th Anniversary of his death, but his name lives on people from all communities across the country exchanging stories and leaving younger generations in disbelief of the man that he was. 
Big Freddie was well respected both in the Gypsy community and in the underworld. He was renowned for his strength and the way he could fight, but also for his loyalty and respect!  
Well known fighting men along the sides of Lenny Mclean had openly admitted the only man they feared was Freddie Stevens. Wife Jane spoke of how men from the mafia "The proper boys" would turn up to the house and ask Freddie to "come in with them." 
'Danny Dyer's Deadliest men' had also asked for a documentary to be done on Freddie Stevens although he was dead but the family said no - he wasn't that type of man, he was a private man. 
However, there is a couple of write ups of Freddie on the internet one by the history of crime states "how big and strong Freddie was" and how he had "chucked a motorbike over the hedge" and also once swum the Basingstoke canal. 
Son Jesse speaks of his Fathers strength and how it was "un-natural."  
Freddie was proud of his strength and had many of fights that have gone down in history, one which took place in prison with another Giant of a man where Freddie was stabbed in the head during the fight but wasn't affected prison guards said "it was a blood bath that we all just had to stand back and watch" The prison Guards state "We hear prisoners from all communities speak of Freddie Stevens and his life events to this very day, he surely did make history". 
Big Freddie's Family, especially his son Jesse who calls his Father his best friend, would like to say how loved and missed Freddie is and how proud he makes them every day.
By Jane Stevens  
---