Memories from a Romany Childhood P8 by Chris Smith
11 June 2020
This week we are pleased to bring you the eighth story in the series 'Memories from a Romany childhood'  by Romany Musician and previous TT manager, Chris Smith from Herefordshire.
My uncle Dick, Dads brother, got married in 1970, and it was the first wedding that I attended. He married a widow called Rhoda who had two children. I remember feeling a little special as my buttonhole flower was a red carnation, everyone else was wearing white carnations or white roses. I always enjoyed standing out, and was never afraid to be different from the crowd.
An example of this happened at Withington Primary School during the centenary and thanksgiving photograph session a couple of years later. The older boys, like me, had been instructed to wear white shirts for the photo which would appear in the local newspaper. On the day I neglected to tell my mother this and turned up in a red shirt. My cousin Michael who is the same age as me, was really annoyed saying, accusingly, "You just wore that shirt to be different". I denied this and said I'd simply forgotten the white shirt instruction. This was a lie. I wanted to be seen.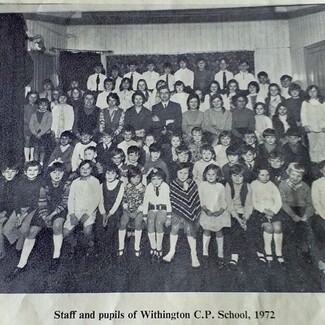 I didn't know grandad Sam well as he died when I was three in September 1964. My dads family came from Gloucestershire. They travelled and stopped around the towns of Cinderford, Coleford, and Lydney in the Forest of Dean, moving to Herefordshire at the end of The First World War which my grandfather had served in. He would serve in the Second World War also.
Granny Ada used to collect me grandads war pension, which only amounted to a few shillings per week, from the local post office a couple of miles away. The postmaster gave her two weeks worth of money at a time to save her going every week. After my grandad died she received a stern letter from the War Pensions office demanding the return of one weeks worth of his pension. 
The letter stated that she would be taken to court if it wasn't repaid immediately. When she showed the postmaster the letter he was so incensed that he wrote to the War pension department, chastising them for harassing a widow for such a paltry sum, considering her husband had served in two world wars. Granny repaid the money.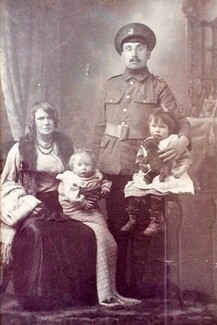 Grandad Sam was canny. He purchased property and land in Withington near Hereford which was the family home, but he never lived there himself, instead choosing to stay in his wagon on the farm at Shawle Court. He rented out the property and land providing a decent income for himself and his family, whilst living rent free and working for the Barnes family in Monkhide, Herefordshire.
It took around forty minutes to walk to me grannies tan from our place in Yarkhill. I made this journey many times, walking across the fields and through the lanes to get there. I would often go with granny Ada and my aunts Louise and Mary to collect water from the well just down the road, carrying enamelled buckets that were considerably heavier when filled with water on the return journey. The well water was pure and sweet and very cold, always a benefit on a hot summers day.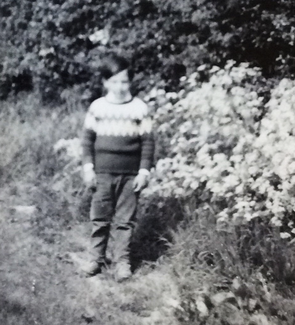 Granny loved Neapolitan ice cream, and would often send me to the village shop to buy it for her and happily shared this when I returned. When my uncle Dick had a serious car accident a year after getting married me granny was devastated, and uncle Dick never really recovered. He died in March 1974 from a brain tumour. I loved my granny Ada very much and was heartbroken when she passed five months later in September the same year.
Uncle Dick would reappear in my life many years after his passing. In the mid 2000's a friend of mine, Alison Jennings, who I appeared with in many stage musicals including 'Oliver' where I played Bill Sykes opposite her as Nancy, invited me to a spiritualist evening at the Prince of Wales Inn, Ross-on-Wye. Intrigued, I agreed to attend with her. I had been to a similar meeting in Gloucester a year or so before and had received a very significant message then.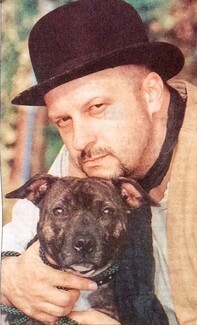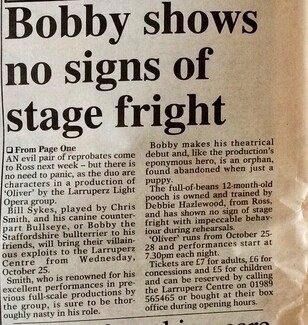 We sat at the back and listened carefully as various people in the audience received messages. Some more successfully than others. Just as the meeting was ending the medium suddenly looked at me and said, "There is a man here who wants to speak with you". Alison and I looked at each other as the medium, a woman in her late thirties, stepped towards me.
She then told me that the man's name was Richard, and that he was telling her that when I was a small boy I would lick the cream from the tops of milk bottles, but leave the milk. This shocked me because it was true! Alison asked me if I knew a man called Richard, I replied "Yes, he was my uncle, but we called him Dick"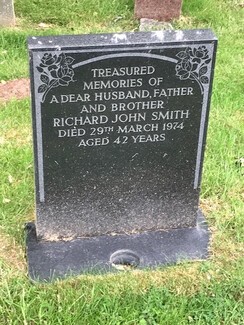 The medium then said that he was asking her to tell me to keep an eye on the tyre pressure on my car and that he often dropped in to see how I was doing. When we got outside both of us walked around my car and visually checked the tyres, which all looked fine. After, we went for a drink in Ross, discussing the evening's events. The milk statement had perplexed me with its accuracy.
The next morning as I left home and walked towards my car to go to work I could clearly see that one of the front tyres was completely flat. I was a little stunned, but somehow not surprised. It felt good that my uncle was still looking out for me.
Main photo: Chris Smith's Aunts Louise and Mary (his Dads Sisters) with Mrs Barnes and her children in the mid-1960s at Shawle Court Farm (c) All photos courtesy of Chris Smith 
---