Horsmonden - 'the Hoppers Fair', by Dee Cooper
28 September 2023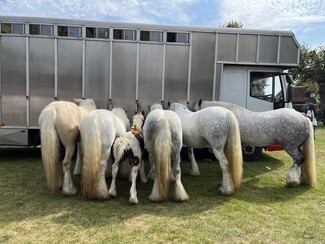 As the sun came up on Sunday the 10th of September a warmth filled the air as me and my lot made our way to the small quaint village of Horsmonden, Kent, which is nestled not far from Paddock Wood made famous by its hop picking fields and lives in the memories of Romany people of a certain age who would spend their late summers, in the hop fields with their mothers, grannies, sisters, brothers and uncles and aunties, yes it was a family affair! One that left the best of memories etched in the minds of all that attended.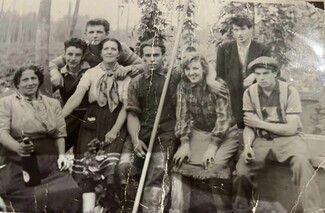 My Mother being one of them, who still tells us family or anyone who is willing to listen about the good old days. Where hopper huts become their holiday homes, and how my granny would pin wallpaper up to make it look pretty for the weeks they were stopping there. They stuffed pillowcases with hay, for better comfort and yog's were lit, stews were made, and songs were sung.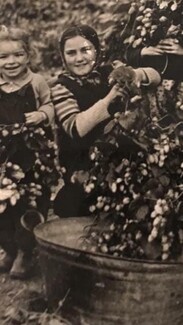 "Happy Times, the best of times" according to my mother. 
Where men could get a pint of beer from the local ale house if they wanted too! 
Singing her heart out as we drove through Paddock Wood,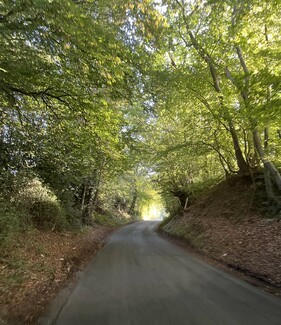 "Oh, when I went a -hopping, hopping down in Kent.
I saw old mother Riley a- sweeping 
Out her tent!
Now every Monday morning
 just at six o'clock
You'll hear the old hoppers calling, 
Get up and boil your pots."
The excitement on her face was a picture as she recalls the memories and stopping places of her youth, her arm movements in full swing as she re-enacts how she gathered bushels of hops, to make a few quid.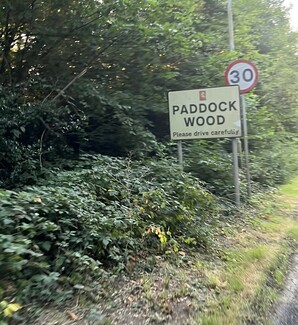 Today though we were off to the well-known and popular Gypsy horse fair held in Horsmonden for some 400 years according to belief and was originally known as the Hoppers Fair. 
Held on a small village green, opposite the Gun & Spitroast bar and restaurant, where its sign reads families welcome, only on this Sunday afternoon appeared to be shut, and no one was welcome. I sat mum under a shady tree to shelter her from the 32-degree heat and Uncle Marky popped over for a chat, both reliving childhood memories of Travelling from Wardley street to Paddock Wood and Yalding, for hopping. Now naturally drawing a crowd, to listen to their beautifully remembered and told stories of yesteryear.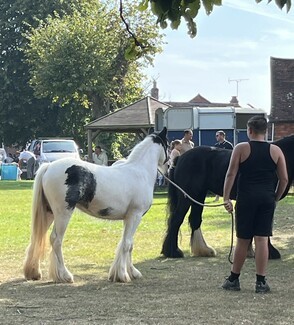 I would have loved to have been able to treat them to a tipple of their choice, but here they were sitting in their twilight years, unable to get a drink, not that they were complaining!  Uncle Marky told us how it never used to be like that, and pretty much they were left alone back in the day. Admittedly the picture they paint of the old days sounds gentle and romantic and peaceful, and as I look up at the horse's boxes, stunning horses and families arriving, I am thankful for the romantic picture that now lives in my head.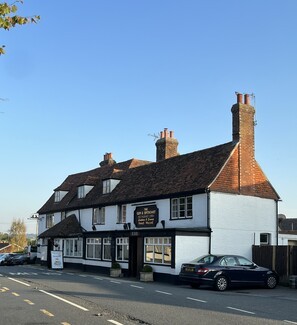 As this day was peaceful, romantic, and gentle. where young children washed horses under shady branches to keep them cool, where men shook hands and greeted each other, and laughter filtered across the small village green, and residents came out to enjoy the fair. Watching riders' bareback trotting down the square that surrounds the field and where every one of these Gypsy and Traveller families come to keep this fair and history alive.
A few Markets stalls, filled with fine China, washables and tweeds are dotted around the edges, the more modern stall of Spanish cleaner with some lovely ladies that bring a great atmosphere, adding to this very special, unique family day out. 
Youngsters making, their mothers and fathers proud, either tending to horses or riding them, young ladies, and little girls dress in fine clothes,
Elders, dressed in crisp cotton shirts, and gold worn by age.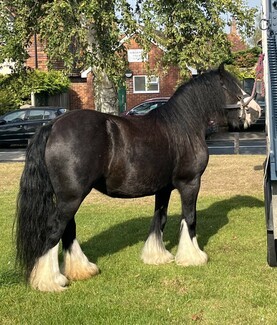 It's not such a far cry from yesteryear! You must only have an open mind to see what's right in front of your eyes, this day is a celebration of culture, family, and pride and it's an event that certainly captured my heart.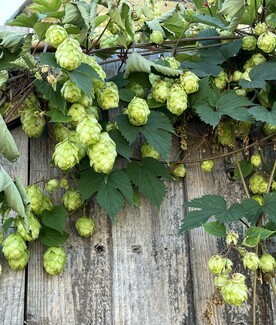 Video, photographs and words © Dee Cooper
---