GATEHerts Sherrie Smith on Report Racism GRT – and the fight back against racism
29 April 2017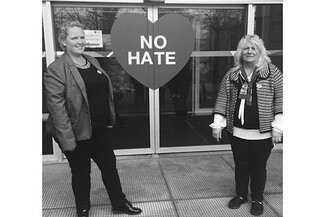 Campaigner and GATE Herts activist Sherrie Smith talks about NIKE, Amazon, victories, fights still to win, the shocking fact the 80% of complainants to the community lead hate crime reporting website Report Racism GRT WOULD NOT TRUST THE POLICE TO HANDLE THEIR COMPLAINT – and how Gypsies and Travellers are taking the lead in fighting back.
Last spring long before Brexit, we, at Gypsy And Traveller Empowerment Herts (GATE Herts) realised there was a need for Gypsies and Travellers to be able to report hate crimes on line.  We found that there were no separate crime figures for hatred directed at us and no way of specifically reporting on line other than through True Vision - the police website.  We had reports it was very difficult to navigate True Vision from many of our community.
To tackle this, the community hate crime reporting website Report Racism GRT was set up in August last year. The website was built for us by Alan Anstead from Roma Support and we were supported every step of the way by Friends, Families and Travellers.  We are not funded for this work and we have no paid staff for it, but we knew there was a need for Report Racism. The hate crime reports come in through the website to us and we investigate them.
We see hatred towards our communities on a daily basis, yet when the report came in on the website about Amazon having items listed under 'p*key' with racist T-shirts, hats, caps, even baby romper suits, misusing the NIKE symbol to denigrate our community, even we were shocked.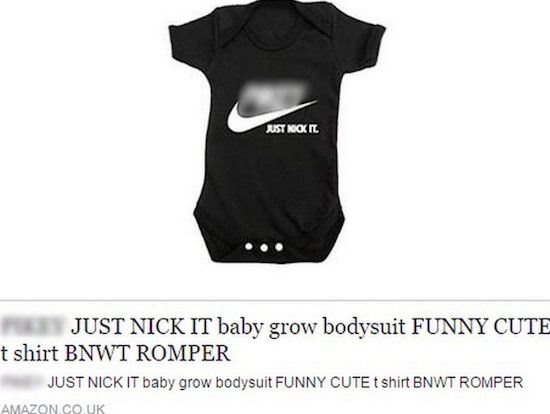 We were shocked that Amazon allowed the search term let alone listed approximately 3,000 items for sale. Can that really be computer error, or oversight? There are no racial slurs on their websites about the derogatory 'n***' word for black people, or the racist four letter 'p*ki' word for Asians, I know because I checked.
We shared what we found out about the listings on social media, as others did, and quickly people power started to work and everyone was emailing, and reporting it to Amazon, ebay, who quickly removed the listings. NIKE and Fruit of the Loom, who had their logos and products manipulated and turned into instruments of hate where also targeted by campaigners. They both responded promptly and promised to investigate further.
We then contacted Amazon by email and explained in detail our complaint. We got an automated wishy-washy response, which we have chased up twice and still not even been acknowledged beyond the automated response.
Read all about the NIKE/Amazon campaign here and here.
Report Racism GRT is for the community. We post news, and highlight incidents of racism. We work nationally, but can put you in touch with a local organisation that can further support you. Your report can be anonymous and confidential if you prefer.
We work hard and the site has been busy. We have collated the figures of over 120 complaints to Report Racism GRT in the first six months of our existence. Of those 120 complaints, almost 80% have little or no confidence in reporting to the police. These are hate incidents and crimes that would have gone unreported had Report Racism GRT not existed. We have had reports from all over UK, California, Washington, Spain, Ireland and Germany. We only meant Report Racism GRT to be UK based, but it is growing ferociously.  This shows there is a need for a community lead online reporting website.
Every day I myself, my children, my family - and probably you if are from the Gypsy and Traveller community - get stares in public, name calling and isolation. All staff at GATE are community members, we have all experienced, in varying degrees, racism in one way or another.  Many just let it go over their heads, not even knowing they had been subjected to a hate crime. Because well - we just accept it, internalise it and absorb it. It's a racism that is often 'tolerated'.
However, times are changing and the power of social media in last few weeks has proven this by taking on powerful global companies and organisations like the Football Association, the BBC, Amazon, eBay, NIKE, Fruit of the Loom and successfully challenging racism towards Gypsies and Travellers. Together we have had racist pages removed and convictions for threatening hate crime online.  We have begun to lobby the government, we are out there on social media, news, Twitter, What's app. We are finding our way.
Virtually every day we have to see vitriol on our newsfeeds. Local papers and radio, mayors, councillors and residents spewing hate and venom about mess, and cruelty. Labelling us as all as dirty, immoral, asocial and inferior comparing us to animals. This is typified by the future mayor of High Wycombe, Brian Pearce, who recently said: "I have chickens, they tend to poo everywhere, they are on the same level as them" … "it's not human". How can a future mayor not be sacked for commenting like that about an ethnicity? So, we are not even human to him?
As the organisations and media continue to deny us, and continue to show their contempt by insulting us and trying to ignore our complaints, our plight gets worse and worse. 78% of our kids leaving school without basic GCSEs. What kind of futures are they being given?  Bullying is rife. Whose child hasn't been called names in school?  Who has not had to listen to prejudice from teachers, doctors, council officers, politicians and the police? We pay for these public services with our taxes – so when are they going to start working for us?
We are four times more likely to lose a child in infancy, we have less chance of surviving a serious illness and we will die up to 15 years younger. There is no site provision, no planning permission and no one cares…
That's why there's a need to come together now. We have social media – so let's make it work for us, not against us.  Let's link up, all complain every time we see racism, email editors, report hate crimes, use Report Racism GRT, share it, tell everyone because we shouldn't have to put up with it in this day and age!  We should not have to see Amazon earning money out of supplying this kind stuff.
We are finding our way, but we believe, here at GATE Herts, that we can make a difference together.  That we can make the P*key word as unusable as the N word - it's our right, after all. We are legally recognised ethnic minorities, and Travellers in Ireland have just won that right for themselves after a long and bitter fight, so let's make use of what we have.  We have got stand together against the Brian Pearces and Orlando Blooms of this world, and the Amazon directors that deemed it ok to sell racist products.
To date we still don't have a formal acceptance or apology from Amazon - would they do this to any other ethnic minority? They refuse to accept responsibility, even acknowledge it was a problem. Today as I write this article I just searched Amazon for Pikey and there's a pair of cufflinks with a Mr Pikey (misusing the famous Mr Men children's book characters), and our Romani flag that symbolises the heavens and the earth, the wheel of independence and freedom, our strength over hundreds of years - and Amazon have it listed under PIKEY!   
We want to challenge this and get it taken down. Amazon can we have a comment please? In the past couple of weeks we gave interviews and comments to several radio phone-ins, newspapers and researchers.
We want to bring this out in to the public arena. Amazon have passed up multiple opportunities to apologise or explain or make amends. Amazon why will you not confirm or deny or acknowledge or apologise?? Surely we deserve that. ?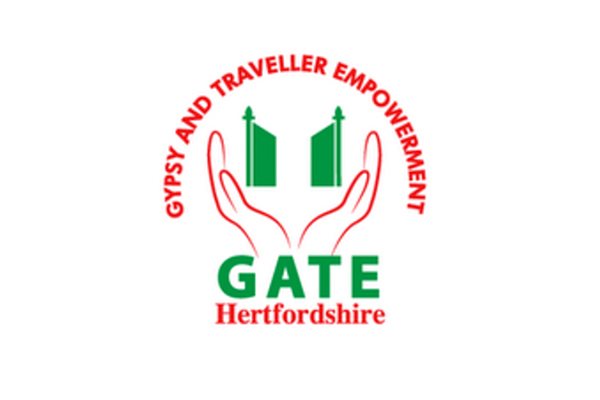 ---