Everyone's a winner! Best at Appleby horse awards return to the fair for 2022
23 June 2022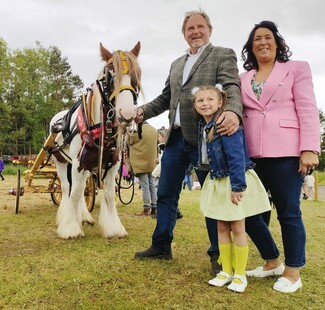 "Everyone wants to see the horses being well cared for. That is what unites the Travelling and settled communities."
The 'Best at Appleby' equine welfare awards – to celebrate examples of equine health, happiness, and horsemanship – was back at this year's Appleby Horse Fair.
Best at Appleby – sponsored by the Traditional Gypsy Cob Association - is now in its 7th year, having last taken place online in 2020 because of Covid. Since 2015 over 45 awards have been given out.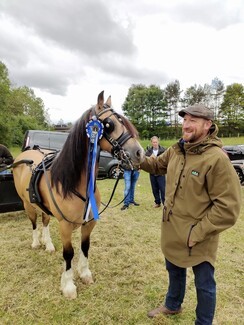 It is organised by Redwings and supported by several National Equine Welfare Council members.
Redwings Campaigns Manager, Andie McPherson, said: "Horses can be used well or poorly in all sorts of equestrian events.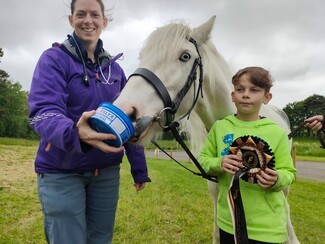 "We see the awards as a way of creating a closer relationship with horse owners to help them understand the importance of care.
"We aim to provide information that is helpful and discuss good practice.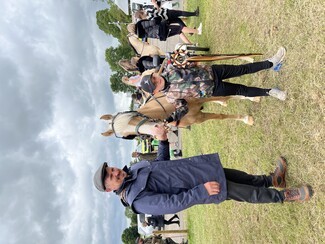 "That is difficult if the owners think that they are being judged or criticised. We are here to help and recognise great horsemanship and are available for conversations that we both learn from."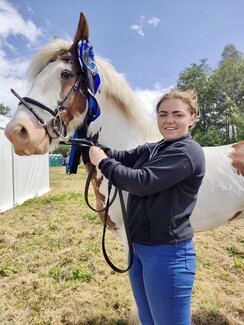 Speaking at a busy gazebo strategically placed at Salt Tip Corner, which was between Flashing Lane, Gipsy Hill and the route to the town centre where the horses are washed, Andie said vets were looking for a variety of welfare issues, including how the horses moved, grooming, healthy mouth and teeth, well-fitted shoes and harnesses.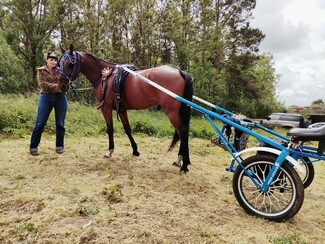 "Everyone wants to see the horses being well cared for. That is what unites the Travelling and settled communities.
"We want to make a song and dance about how people do it well and break down prejudices."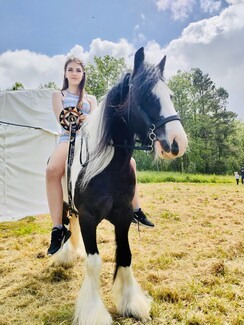 Nicola Berryman, one of Redwings' Welfare Veterinary Surgeons, who also attended the event said: "Appleby Horse Fair has been in existence for at least 300 years, and probably longer, and is so important to the Gypsy and Traveller community who love horses.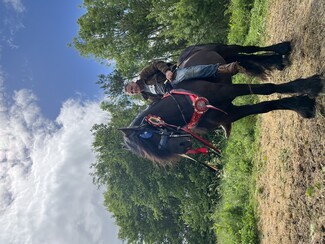 "Best at Appleby is a unique way of breaking down some of those barriers that sometimes exist between the Gypsy and Traveller and vet communities, allowing vets to get to know horse owners who wouldn't ordinarily speak with us, and giving owners the chance to ask advice that will benefit their horses."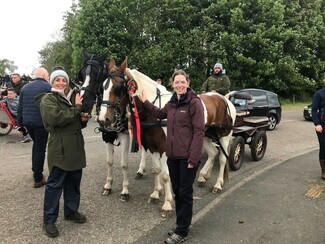 Andie coordinates the organisations involved in providing equine information at the National Equine Welfare Council tent at the fair.
The others working with the RSPCA were Blue Cross, Bransby Horses, British Horse Society, The Donkey Sanctuary, Oak Tree Animals and World Horse Welfare.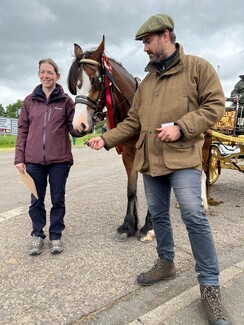 A six-vet team was embedded within the RSPCA operations to keep an eye out for the very healthiest of horses and best horsemanship.
There was also a steady stream of horse owners attending the station for advice for injured and sick animals.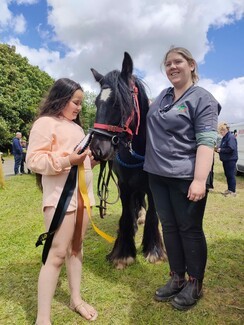 All winners were given a rosette and offered a min-lick courtesy of Horslyx!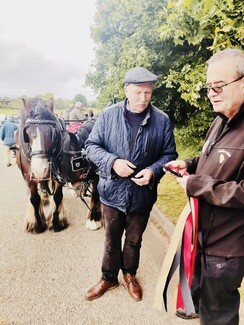 A registered charity, Redwings Horse Sanctuary was established in 1984 and has grown to be the largest horse sanctuary in the UK, working to save horses, ponies, donkeys and mules whose future would otherwise be bleak.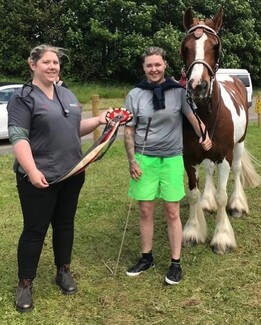 Redwings is currently responsible for over 2,000 rescued horses and donkeys across the UK, including 700 living out on permanent loan in Guardian homes.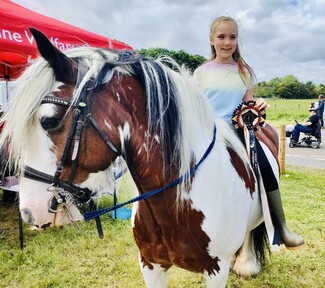 The Best at Appleby 2022 Champions were:
Champion People's Choice (decided by social media engagements during the event) - Lucifer owned by Carl Blankley – Winner
Champion Vet's Choice (decided by the vets at the event) - Lucy owned by Matt, Clare and daughter Lolly
The winners and runners up who were selected by vets during the event on criteria relating to horse health, happiness and horsemanship were:
Baloo ridden by Brodie and owned by the Coe family – Rising Star (under 16s) Winner
Harry Potter and Tommy ridden by Amelia Thompson and Kimberly McLeod – Rising Star (under 16s) Winners
Lucifer owned by Carl Blankley – Winner
Raven ridden by Cassie Rose – Rising Star (under 16s) Winner
Bugsy owned by Jade Dixon – Runner Up
Smartie owned by Shanny Clarence - Winner
Anfield the Boss owned by Ross Cordery – Runner Up
Cal owned by Dawn – Best Trotter Winner
Molly and Rosie owned by Tina Harris - Winner
Lucy owned by Matt, Clare and daughter Lolly - Winner
Mustang Sally owned by Joe Davidson - Winner
Blondie owned by John Reddin and family – Rising Star (under 16s) Winner
Ronnie and Reggie owned by Jon O'Neill – Best in Harness Winner
By Mike Glover for TT News
(Lead photograph: Lucy owned by Matt, Clare and Lolly when awarded Champion Vet's Choice)
(All photographs © Redwings)
---