Community Law Partnership Blog: CHALLENGES TO GOVERNMENT
19 November 2015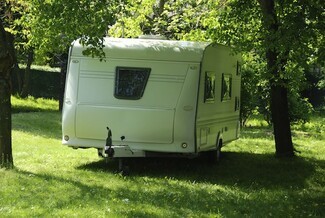 CHALLENGES TO GOVERNMENT
Chris Johnson of Community Law Partnership gives an update on the campaign against the new planning rules and change of definition for Gypsies and Travellers and calls for more cases to come forward for an impending legal challenge in the High Court.
Readers will recall that, on the bank holiday weekend on August 31st, the Government introduced disastrous changes to their policies with regard to Gypsies and Travellers including changing the definition of Gypsies and Travellers for planning purposes so that those Gypsies and Travellers who had ceased travelling permanently due to old age, ill health and disability were no longer within the definition and by withdrawing the Office of the Deputy Prime Minister 2006 Guidance on Unauthorised Camping.
Community Law Partnership (CLP) were instructed to challenge the Government on both these issues by a Romani Gypsy woman and we sent a pre-action letter. In response the Government Legal Department stated:
Whilst my client was careful to have due regard to his PSED [ Public Sector Equality Duty] when considering and resolving on his position in respect of the wider process and package of measures, the Secretary of State accepts that he did not have regard to that duty when he decided to cancel the 2006 guidance, only, and should have done so. Accordingly, and for that reason only, my client has today reinstated the guidance pending a review on its continued status.
Accordingly, the Government's Chief Planning Officer wrote to all local authority planning officers to inform them of this decision ( as he did regarding the original decision to withdraw the guidance).
Unfortunately , in the same pre-action response, the Government Legal Department have refused to withdraw the new definition and, thus, CLP are seeking legal aid for two clients to challenge this matter.
We are still very keen to hear from any Gypsies and Travellers affected by these issues and by the other changes brought in on August 31st with regard to the Green Belt, open countryside etc.
Please phone us on our advice line which is 0121 685 8677, Monday to Friday 9am to 5pm.
---