Athlete JohnBoy Smith aiming for Paralympics
26 October 2015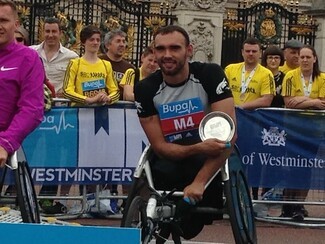 John Smith (JohnBoy) was paralysed due to a spinal injury in 2006. The 'accident' was a tragic case of 'mistaken identity', JohnBoy was out walking his dog with some friends when a local gamekeeper mistook them for poachers. At the age of 16 he lay in hospital thinking that his life- and certainly his sporting career- was over.
"I had been boxing since I was 2 years old and it felt like very dark days indeed," says John, "But after 6 months rehabilitation at the Stoke Mandeville Spinal Unit, I decide to make a positive choice to find something that I could do. After my discharge I took up bodybuilding and powerlifting (in which I broke 2 British able-bodied bench press records) and then I watched the London 2012 games. Up until then I didn't even know there was such a 'thing' as Paralympics!!"
"I took up seated throwing and competed in Shot putt, Javelin and Discus. I was ranked number one in the world as a seated Javelin thrower and won the IPC (international Paralympic Committee) championships in Berlin of July 2014. At those championships, I learnt from Paula Dunne at UK Athletics, that my chosen sports had been pulled from the Rio 2016 Olympics – 15 minutes later I threw a Javelin that won me Gold. I looked across at Paula who smiled, shrugged her shoulders and said "See you on the track!"
"I retired from throwing and went to an 'Open Day' at the 'Weir-Archer' Academy in Surrey where I was inspired to take up wheelchair racing after meeting the 6 time Paralympic gold medallist David Weir CBE.
"Since then I have competed in a number of international races all over Europe, I have competed in both track and road races including 2 half marathons and the London marathon (I completed the 3rd fastest time for a competing British athlete on the day beating many veteran racers) and I am travelling to New York on the 28th October to compete in the NYC marathon.
"I am currently ranked number 1 in the UK for the 5 kilometre and 10 kilometre track event and number 2 overall (behind David Weir) and have only been competing since April this year!
"David Weir is now my training partner and close friend – we have the same brilliant coach Jenny Archer - and my goal is to go to the 2016 Paralympics in Rio as a wheelchair racer.
"My mantra is 'You can be dealt a bad hand in life but that doesn't mean to say you can't have a good game!!'
"I wanted to get in touch with Travellers' Times because my Mum was recently turned away from a local restaurant because she is a Romany Gypsy – I can't believe that there is still so much racism towards my people. I would love to win a Paralympic Gold Medal in Rio and come back a sporting hero, and show everyone in the UK what we are capable of."
Travellers' Times will be tracking John's progress for the NYC marathon and Rio – congratulations John, you're an inspiration to us all.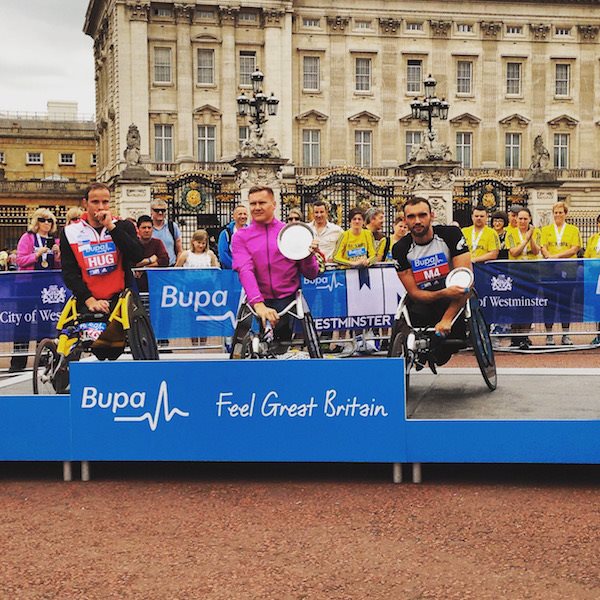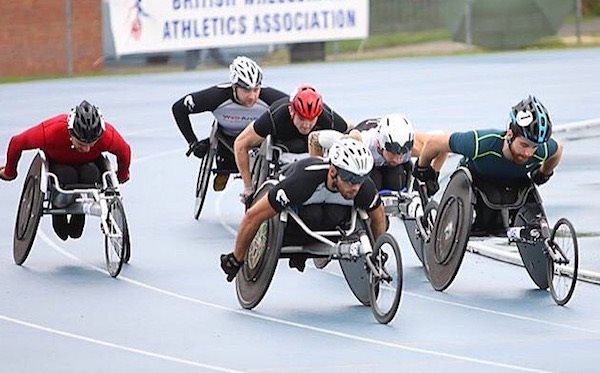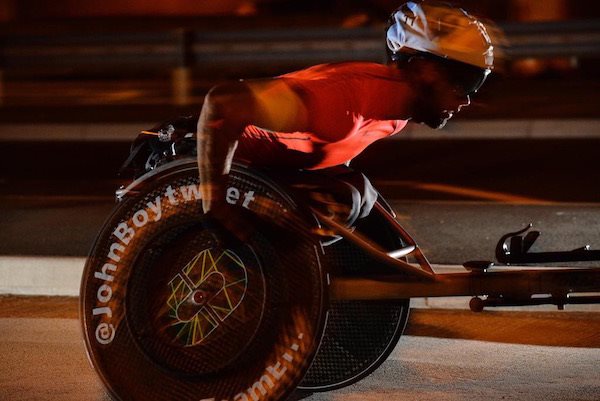 ---