Shannon Trust - supporting Gypsy, Roma and Traveller prisoners with their reading skills
20 November 2023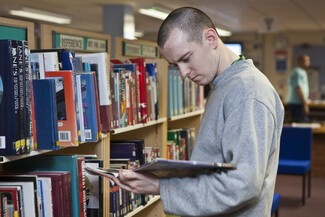 "I still find some things difficult but being able to read has boosted my confidence hugely," says Richard.
Shannon Trust is a charity which works in prisons to support people to learn to read. We know that many people in prison have had bad experiences with education, so our programmes are designed to be different. We train people in prison who can read (mentors), to teach people who need support (learners). They work through our Turning Pages reading programmes together. Learning is one-to-one, confidential, takes place in a location of their choosing, at a pace which works for them.
1 in 20 people in prison identifies as Gypsy Roma and Traveller (GRT). Many people from GRT backgrounds report not having attended school often, and as a result, struggle with their reading.
Learning to read transforms lives. One of the quickest things learners notice is that day to day life becomes easier. From filling in forms, choosing meals from a canteen sheet or applying for a job - things start to make sense. Learners and those around them are also safer, because they can read signs and instructions for themselves. It massively improves confidence, self-esteem and mental health.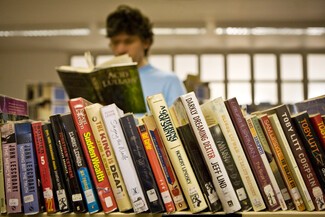 But learning to read doesn't just benefit the individual. Learning to read means people can read and respond to letters, help their children with homework, or read them a bed time story. Improved family relationships help reduce re-offending. It also helps break the cycle of low literacy - if a parent can read, their child is more likely to learn to read.
Learning to read is often the first step into further learning and employment, and improved future prospects for life on the outside. All of this can reduce re-offending, and improve the wider community.
But don't just take our word for it.
We very recently heard from Richard*, about his experience with Shannon Trust:
"Being part of the Traveller Community, I never took part in school at all making it very hard for me to read and write. I see the mentors with the t-shirts on all the time so I asked for help with my canteen sheet. He did and he then got me put on his list and began teaching me over just a couple of months," said Richard.
"I feel I have achieved more with him than I have in my whole life. I still find some things difficult but being able to read has boosted my confidence hugely," he added.  
"I can now go and get further education and not feel ashamed that I can't read in a class full of people. With the skills I have learnt so far I'm confident I won't re-offend and hope to try get some qualifications behind me."
 

If you know someone in prison who needs support with their reading or maths, please encourage them to speak to a member of staff, or a Shannon Trust mentor in a blue t-shirt. They might not be unable to read or do maths, they might just need some help to improve their skills and build confidence.
Shannon Trust are also starting to work in the community, having been awarded funding by the Ministry of Justice to develop a digital version of the Turning Pages reading programme. So, watch this space…
If you'd like to support Shannon Trust, there are lots of ways to do so. Being a charity, donations are essential to support our work. £35 could help us provide a full set of Turning Pages reading manuals to a learner. You can also volunteer, and as the need for our work grows, so does our staff team, so please check out the vacancies on our website. You can find out all you need to know by visiting www.shannontrust.org.uk
Finally, if you take one thing from this article, it's that being unable to read is more common than you think and that it's never too late to learn.
*Names have been changed to protect identities
Shannon Trust/TT News
(All photographs are stocks © Andy Aitchison)  
---