London event - "Pavee Song – Pavee Culture"
7 November 2023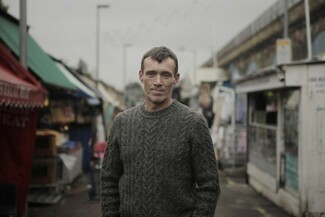 The Irish Cultural Centre, Hammersmith Presents
Thursday November 16th – Sunday November 19th
"PAVEE SONG – PAVEE CULTURE"
A Season of Films, Photographs and a Concert,
Paying Tribute to The Irish Gypsy & Travelling Community.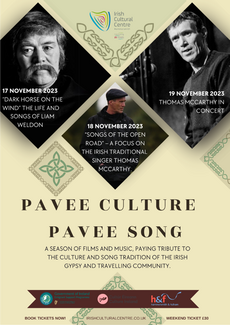 FILMS
"Pavee Song - Pavee Culture" will comprise of three powerful  documentary films about Irish Travellers Song Tradition and Culture. Dark Horse On The Wind pays homage to the life and songs of the traditional ballad singer- songwriter Liam Weldon (1933–1995): Songs Of The Open Road focuses on the life of the award-winning Irish Traveller and Traditional Singer, Thomas McCarthy; Sé Merry Doyle's Traveller Tales captures five young Traveller boys, who go on a journey of discovery to seek out stories and songs from their heritage and Travelling culture.
 PHOTOGRAPHIC EXHIBITION
"The Travellers" by Donovan Wylie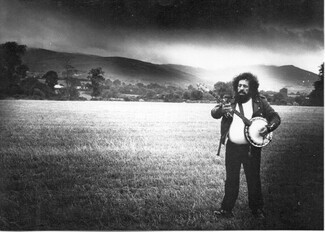 At the age of just 17, in 1986 the Belfast-born photographer Donovan Wylie captured his images of "The Travellers" in Belfast, Dublin, Dundalk, County Kerry and County Clare – The collection became his first solo  exhibition, which was shown in Dublin, London and New York;  four decades later Wylie is now one of the leading photographers in the world.
A RARE & SPECIAL CONCERT - THOMAS McCARTHY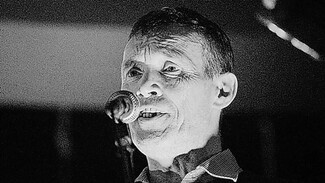 Irish Traveller, traditional singer and song collector, Thomas McCarthy will perform a rare solo concert. McCarthy is winner of TG4 Gradam Ceoil Award; Ireland's most prestigious award in traditional music.
MORE INFORMATION ABOUT THE FILM SCRENINGS
Friday November 17th 8pm £10.00
Dark Horse on The Wind
The Life and Songs Of Liam Weldon. 
Directed by Myles O' Reilly. Produced by Lorraine Kennedy.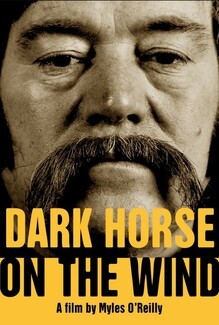 Dark Horse on the Wind looks back at the life and songs of the traditional ballad singer and songwriter Liam Weldon (1933 – 1995). A great admirer of Irish Traveller songs and music and a strong advocate for the aural tradition, Weldon was notoriously wary of self-promotion and so he left behind little in the way of recordings. But his legacy is more alive than ever today and flourishes in a new generation of folk singers.
Weldon was undoubtedly one of the finest Irish singers of any generation. He was also an outstanding songwriter and a champion of the oppressed and of the Irish Traveller community in particular, whose influence on his singing stretched back to his Dublin childhood. Unaccountably, his singing never really received the accolades it deserved, and he remains largely forgotten since his death, 28 years ago.
With newly discovered archive footage, stories from family and friends, and powerful performances of his work by Damien Dempsey, Radie Peat (Lankum), Lisa O'Neill and Daoirí Farrell, the film reveals much about the musician and about the family man, who gave so generously to the community in Ballyfermot (Dublin), where he lived.
Saturday Double Bill : Songs of The Open Road & Traveller Tales
Saturday November 18th 7.30pm £10.00
Songs Of The Open Road
A focus on the Irish Traditional Singer Thomas McCarthy
Directed by Pat Collins  
Produced by Sharon Whooley & Vanessa Gildea
Followed by Q&A with Thomas McCarthy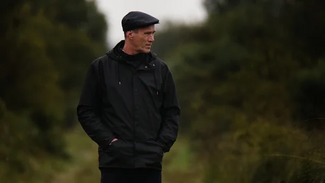 Songs of The Open Road focuses on the life of the award-winning Irish Traveller and Traditional Singer, Thomas McCarthy. Thomas comes from a long line of singers and musicians who kept the tradition of singing strong within the Irish Traveller community. He now knows over a thousand songs and since 2021 Thomas has set about collating a repertoire of this fabulous part of Traveller heritage.
Filmmaker Pat Collins' evocative documentary, sheds light on the life and prowess of this great storyteller who was named Traditional Singer of the Year in the prestigious Gradam Ceoil Awards in 2019. This heart-warming film follows Thomas as he moves from his home in London to perform, sing and speak in various venues, festivals and clubs throughout Ireland and England. 
This screening will be followed by a Q&A with Thomas McCarthy -and preceded by a screening of  the film "Traveller Tales"
Traveller Tales
Screening November 18th
Directed by Sé Merry Doyle Produced by Shauna Williams & Lillian Ashe  
A Loopline Film Production
The Director Sé Merry Doyle will Introduce this screening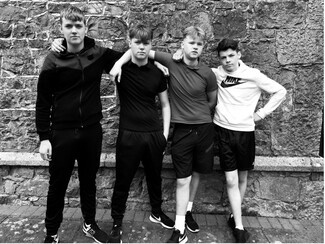 Traveller Tales is a powerful, inspiring film in which we see four young Traveller boys, Ned Cash, Michael Cash, Jim Cash, Edward Cash, (from County Laois), go on a journey of discovery to seek out stories and songs from their heritage and culture. In the film the boys visit their elders, including their grandmother, Maggie Cash, who tells them tales about the old ways of the Traveller's life. She tells them about her own life on the road with her husband Ned and their horse drawn caravan and she also tells the boys old riddles which had been handed down to her, from her own mother and grandmothers. These stories inspire the boys to realise that their culture is something to be proud of and that they have the honour of preserving it, so that one day they can pass it onto their own children. 
The film is directed by the acclaimed documentary filmmaker, Sé Merry Doyle and it's produced by "The Port Project" - a Garda Youth Project which helps young people who are at risk of becoming involved in anti-social behaviour and it's a project which all of the four boys attend. What emerges is a vital, refreshing and uplifting film, which is full of hope and which honours and celebrates Irish Travellers culture and it also gives voices to young male Travellers, who are far too often ignored or never ever given the space to even be heard. 
Traveller Tales won the prestigious 2019 Garda Award
AND FINALLY ON SUNDAY: THOMAS MCCARTHY IN  CONCERT
Sunday November 19th  Starts 7.30pm  £15.00
Award-Winning Irish Traditional Singer 
Thomas McCarthy In Concert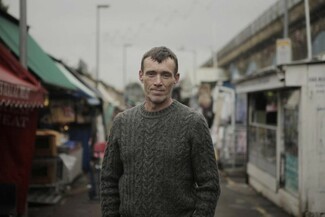 Thomas McCarthy (the subject of the film Songs Of The Open Road) is one of the most exciting and moving voices in traditional singing today - 'you would stand in the snow to listen to Thomas McCarthy sing.' 
Thomas comes from a well-known musical Irish Traveller family who kept the tradition of singing strong. He is the grandson of a renowned 'seanachie' and grew up surrounded by the singing of his late mother, her father and aunts and uncles. McCarthy is also a passionate activist on behalf of his people and is an ambassador for Traveller singing and Traveller song. Thomas has a unique ability to connect with his audience and is described by Gradam Cheoil as captivating; "This singer has a voice of great strength, tone, character and sublime beauty'.
His technique is a joy to listen to. His art is particularly illustrative of the power of storytelling through song, beyond simply singing the song. His style of presentation, of narrative and history before and around the song, is captivating. He has a unique ability to connect with his audience. On top of that, he carries with him that distinctive style of singing – a movement in the longer notes – known as 'the warble'.
In 2019, McCarthy won the Gradam Ceoil Award - Traditional Singer of the Year. The Gradam Ceoil is  awarded by the TV Station TG4 and it is considered to be the most prestigious award for Traditional music and song in Ireland.  Thomas McCarthy has collected more than 1,200 songs and  is committed to preserving this powerful and beautiful part of Irish Traveller culture. 
What The Press Are Saying….
"Tom has an outstanding voice, he sings from the heart, as if he were living the story  - The actual quality of Thomas's voice stops you in your tracks rather and holds you spellbound thereafter."  David Kidman: Living Tradition, 
TICKETS
Dark Horse on The Wind £10
Songs Of The Open Road plus Traveller Tales £10
Thomas McCarthy in Concert £15
WEEKEND TICKET - £30.00
Too book go to: What's On | Upcoming Events - Irish Cultural Centre
The Irish Cultural Centre
@MyICCLondon
https://www.facebook.com/IrishCulturalCentre
5, Blacks Road W6 9DT 020 8563 8232
1 minute from Hammersmith Tube Stations: Situated behind Marks & Spencers on King St W6.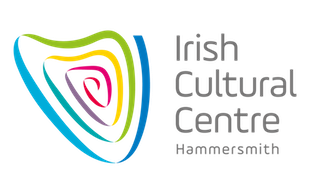 ---