Herts Police investigating "comments heard" during attack in Gadebridge Park
10 March 2023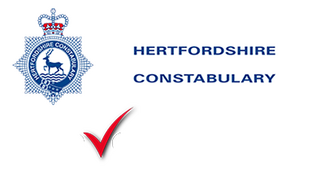 Hertfordshire Police have confirmed to the Travellers' Times that they are "exploring the comments heard" during an attack on a young Traveller man, 19, on Saturday March 3rd, in Gadebridge Park, Hertfordshire.
The attack was filmed by a member of the public and posted on social media.
GATE Herts, a Gypsy and Traveller local community led charity, reached out to Herts Travellers shortly after the attack.
The Travellers' Times contacted Herts Police to ask them whether the attack was being investigated as racially motivated, and a police spokesperson replied:
"Although at this stage the incident is still under investigation and we're working to establish the true motive, we are exploring the comments heard during the incident and due consideration will be given when seeking any charging advice from the Crown Prosecution Service moving forward."
A 16-year-old boy from Hemel Hempstead was arrested the morning after the attack on suspicion of assault GBH and violent disorder. He has been released on bail while police enquiries continue.
The young man who was attacked was taken to hospital and is now recovering at home.
The police are appealing for witnesses to come forward and have asked people to stop speculating about the attack on social media.
Detective Sergeant Paul Burton, from the Dacorum Local Crime Unit, said: "I know this incident has understandably caused a great deal of concern among the local community and I would like to reassure people we are doing all we can to investigate. It is believed that those involved are known to each other.
"As an arrest has been made, it is imperative that the case is allowed to proceed unimpeded, and we would ask people to please refrain from commenting or speculating on social media.
"We're also still appealing for any witnesses to come forward. If you have information which may assist our ongoing enquiries, please get in touch. Thank you."
UPDATE FROM THE POLICE 13/03/2023:
Detectives investigating an assault in Hemel Hempstead have made two further arrests in connection with the investigation.
An 18-year-old man and a 17-year-old boy were arrested yesterday (Sunday 12 March), on suspicion of assault GBH and violent disorder. Both males have been released on bail while enquiries continue.
A 16-year-old boy, who was previously arrested on suspicion of assault GBH and violent disorder, also remains on bail at this time.
Detective Sergeant Paul Burton, from the Dacorum Local Crime Unit, said: "We continue to conduct extensive enquiries into this incident and the circumstances surrounding it. As part of this, we are still appealing for anyone with further information to please come forward. If you can help, please get in touch, thank you."
What happens next?
Once the police have concluded their investigation they will send the file to the Crown Prosecution Service, who will then effectively decide what, if any, charges to bring and to attempt to prosecute. This could take some time as the Crown Prosecution Service is under strain after years of government cuts.
Anyone with information is asked to please contact DS Burton via email.
You can also report information online, speak to an operator in our Force Communications Room via our online web chat or call the non-emergency number 101, quoting crime reference 41/18053/23.
Alternatively, you can stay 100% anonymous by contacting the independent charity Crimestoppers on 0800 555 111 or via their untraceable online form. 
Reporting on ongoing police criminal investigations:
Once an arrest has been made in a police investigation, the press – which includes the Travellers' Times - are restricted in what they can publish because of contempt of court laws which are in place to make sure that any resulting trial is fair and that any jury is not influenced by what they read in the newspapers. This includes the sharing or publishing of any video of an incident on social media that is undergoing a police investigation following arrests. Organisations and charities are also bound by the same laws – as are members of the public, although members of the public are only rarely prosecuted for contempt of court unless they have a very large following on social media.
TT News
---