Reading is Magic Festival launches inclusive festival with star-studded cast of best-selling authors and illustrators
30 August 2022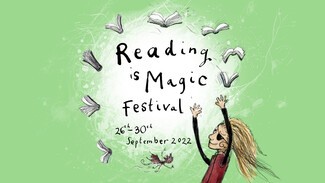 It's time to step into a world of creativity with the inspirational annual Reading is Magic Festival this autumn!
The Reading is Magic Festival aims to promote creativity and connection through stories and shared experiences, creating content for ages 4 to 13 and beyond.
Not only is the event completely free, it is entirely online so children and schools across the UK and globally can benefit from a world-class line-up of best-selling writers, poets and illustrators.
Former Waterstones Children's Laureate Cressida Cowell and creator of How to Train Your Dragon and The Wizards of Once, will introduce each day of the incredible line-up at this year's event.
Newly-announced Children's Laureate, poet Joseph Coelho, also appears on this year's bill, as does Richard O'Neill, who brings us traditional Traveller tales of resilience, adaptability, loyalty and independence.  Richard O'Neill was born and brought up in a large traditional Romani family in the North of England. He is an award-winning storyteller and writer who tells his original stories in schools, museums, libraries and theatres throughout Europe.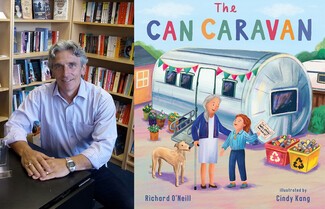 Organised by the prestigious Bath Children's Literature Festival, this year's third annual Reading is Magic Festival will be hosted by the brilliant Lauren Layfield, a British Guyanese TV and Radio presenter and journalist who works frequently with CBBC and BBC's One Show
She will present a five-day programme packed full of magical digital events that can be beamed straight into schools and homes, making it available for all to enjoy, wherever they may be.
All events have been curated with young people in mind and to provide a free, inclusive and engaging resource for schools and families.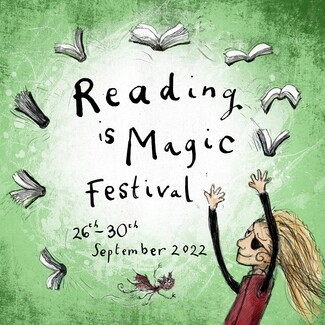 Five themes, taken from Cressida Cowell's Waterstones' Children's Laureate Charter have been woven throughout the week. Each of the events will address one or more of five of the points from the charter, declaring that 'every child has the right to… be creative for at least 15 minutes a week, have a planet to read on, see themselves reflected in a book, have advice from a trained librarian or bookseller, and read for the joy of it: a mission which is close to the hearts of all those involved.
The programme has been thoughtfully designed to ensure that every young person is able to participate. All visual events have captions, a British Sign Language interpreter and the festival has worked with Bath-based The Egg Theatre's young audio describers to advise the authors and illustrators on audio describing so that more children can enjoy them.
Reading is Magic Festival has partnered with Calibre Audio to ensure that children who struggle to access print can enjoy the books that will be featured in the programme.
Schools and families can access the programme for free at readingismagicfestival.com. Events will last between 15 and 30 minutes and will be broadcast on a schools-friendly platform. Schools can view events live in UK time or on demand afterwards. Online materials and resources will support each event and book buying opportunities will be sign posted.
TT News/ClearlyPR Press Release
---