Simey's Memorial Garden starts to take shape
4 August 2021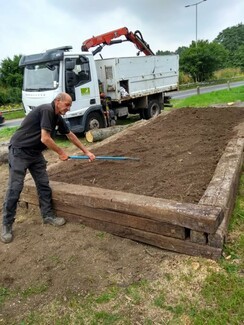 A Traveller family in Hertfordshire is creating a memorial garden outside the Traveller site where they live to keep their son's memory alive, and to raise awareness about mental health.
Young Simey Doherty took his own life over two years ago, and his mum and dad, Lisa and Simey Doherty, want to turn a plot of waste land in front of the Traveller site where they live into a memorial garden.
After a short delay over the summer, as the Gypsy Liaison team at Hertfordshire County Council sought permission to use the land, Simey's Memorial Garden is now beginning to take shape.
Lisa Doherty, who has four surviving children, spoke to the Travellers' Times about the project – and about her son Simey.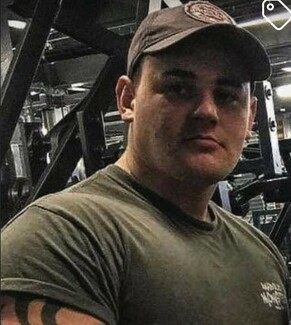 "Simey was very happy-go-lucky and loved making people laugh. He was known and loved across the country. He was kind and gentle and loved singing and making jokes," said Lisa Doherty. "He would light up a room when he was in it. From about six to 17 he was a keen boxer at Hoddesdon Boxing Academy and was much loved at Nortons Gym in Welling Garden City, where he moved into strong-man training."
Simey also did well at school and went to college where he learned painting and decorating and bricklaying.
"Simey's death was such a shock and it was devastating to his family and friends. He had no depression or mental illness before this, he was here one day and gone the next," says Lisa.
Last year, Lisa Doherty and Simey's family, including their daughter Jade, planned a charity run in Simey's memory on the anniversary of his death and hundreds of Travellers signed up to take part. Unfortunately, the run had to be cancelled because of Covid-19 restrictions, but they still managed to raise over £600, which was split between Papyrus, a mental health charity dedicated to preventing suicide among young people, and Survivors of Bereavement by Suicide, a self-help organisation which supports those bereaved by the suicide of a close relative or friend.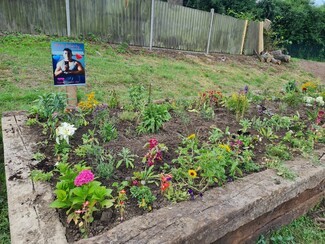 Lisa Doherty hopes that Simey's Memorial Garden, which will be planted and tended by his family and the children and young people living at the Traveller site, will keep his memory alive.
"The council have given us permission to use the land and the local Gypsy/Traveller Section (a Herts County Council unit that manages the counties Traveller sites) have said they will help," she said.
The whole of the Traveller site is behind this community project and it will be great for the children. They can plant something in Simey's memory and watch it grow and think; 'I planted that plant!'
The family are also reaching out to local businesses to help with practical support, like donating plants, vouchers, and to also sponsor the memorial garden.
Lisa Doherty would like to thank the Herts Gypsy Liaison team, Hudsons Plant Centre and B&Q, Williams Pets and Plants and Homebase for their support.
Contact the TT at Travellerstimes@ruralmedia.co.uk if you would like to help.
Mike Doherty/TT News
---