Herts Traveller family set to create a memorial garden in their son's memory
13 May 2021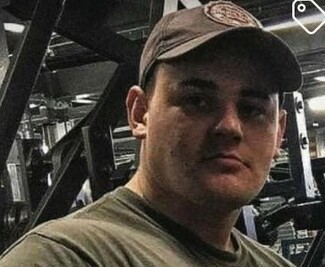 A family in Hertfordshire is set to create a memorial garden outside the Traveller site where they live to keep their son's memory alive, and to raise awareness about mental health.
Young Simey Doherty took his own life this month two years ago, and his mum and dad, Lisa and Simey Doherty, have been given permission by the local council to turn a plot of waste land in front of the Traveller site into the memorial garden.
The family are also reaching out to local businesses to help with practical support, like donating plants, vouchers, and to also sponsor the memorial garden.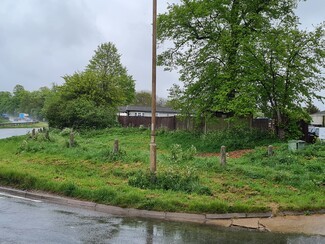 Lisa Doherty, who has four surviving children, spoke to the Travellers' Times about the project – and about her son Simey.
"Simey was very happy-go-lucky and loved making people laugh. He was known and loved across the country. He was kind and gentle and loved singing and making jokes," said Lisa Doherty. "He would light up a room when he was in it. From about six to 17 he was a keen boxer at Hoddesdon Boxing Academy and was much loved at Nortons Gym in Welling Garden City, where he moved into strong-man training."
Simey also did well at school and went to college where he learned painting and decorating and bricklaying.
"Simey's death was such a shock and it was devastating to his family and friends. He had no depression or mental illness before this, he was here one day and gone the next," says Lisa.
Last year, Lisa Doherty and Simey's family, including their daughter Jade, planned a charity run in Simey's memory on the anniversary of his death and hundreds of Travellers signed up to take part. Unfortunately, the run had to be cancelled because of Covid-19 restrictions, but they still managed to raise over £600, which was split between Papyrus, a mental health charity dedicated to preventing suicide among young people, and Survivors of Bereavement by Suicide, a self-help organisation which supports those bereaved by the suicide of a close relative or friend.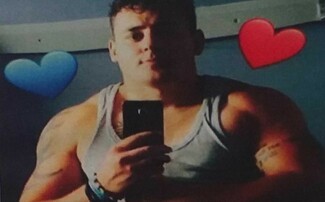 Lisa Doherty hopes that Simey's Memorial Garden, which will be planted and tended by his family and the children and young people living at the Traveller site, will keep his memory alive.
"The council have given us permission to use the land and the local Gypsy/Traveller Section (a Herts County Council unit that manages the counties Traveller sites) have said they will help," she said.
The whole of the Traveller site is behind this community project and it will be great for the children. They can plant something in Simey's memory and watch it grow and think; 'I planted that plant!'
With Lisa's permission the Travellers' Times rang the Herts Gypsy/Traveller Section and spoke to them and they confirmed that they were going to help with the garden.
"The plot of land is right in front of the site, which is near a roundabout, and is often fly-tipped – although we must emphasise that the tipping is not done by the residents but by people from outside," said Jeff May, one of the Section workers. "We have purchased barriers to go in around the planned memorial garden to stop the tipping happening again, and once the garden planting starts and those barriers are in place, we will be offering more support."
"This project is important to us for two reasons," added Jeff May. "We want to support any project by our tenants that raises awareness about mental health, and we want to help brighten and clean up and transform the plot of land by the entrance to the site. When our tenants come home, or when family and friends come to visit, the first thing they will see is the memorial garden."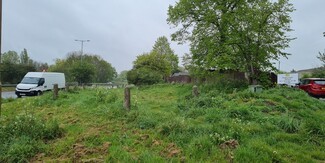 The Travellers' Times approached GATE Herts (Gypsy and Traveller Empowerment), an organisation led by Gypsy, Roma and Travellers for Gypsy, Roma and Travellers, which works to address the disadvantage and discrimination that GRT communities experience.
"GATE Herts was approached by one of our service users and previous Trustee Lisa Doherty in April 21 to support her with a letter to B&Q requesting a donation for a memorial garden," a spokesperson told us. "GATE Herts have also approached other local garden centres," they added.
"The Memorial Garden is to be placed on site to commemorate Lisa's son Simey who tragically lost his life way too early on the 8th of May 2018. Getting through this has been a long hard journey for Lisa and her family."
Lisa Doherty says that Simey's family will continue to remember him and that every anniversary of his death they will do something positive to raise money to help young people and to also help people going through the loss and the pain of losing a loved one so young.
"Covid stopped last year's planned charity run," said Lisa. "But a lot of young people all over the country were training to take part. That alone helps to support mental health. Next year, when covid restrictions are gone, the run will take place. This year on the anniversary of his death, hundreds of people all around the country all raised a drink to Simey and let off balloons and posted videos and photos to Facebook. We want to thank every one of them for their support and for helping to raise awareness. Without that support I don't know what we would have done."
Mike Doherty/TT News
If you want to support Simey's Memorial Garden, a wonderful and important grass roots community project, please contact Lisa Doherty though the Travellers' Times at travellerstimes@ruralmedia.co.uk A bench with some tubs for annuals would be a start to make an impact until the serious planting season begins in the Autumn!
If you are affected by the issues raised in this article, please contact The Samaritans: "Whatever you're going through, call us free any time, from any phone, on 116 123"
(Main picture: Simey Doherty picture courtesy of the Doherty family)
---