Charity set to challenge Royal Mail over postal delivery to Travellers failure
26 January 2021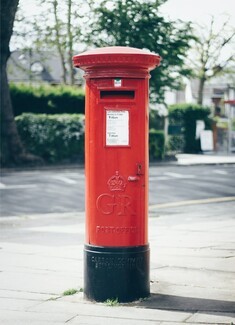 The Traveller Movement is set to challenge the Royal Mail after a recent report showed that a shocking four out of five Gypsy and Traveller people have problems receiving their post.
According to the Citizens Advice Bureau report, the main reasons for this is because many Gypsy and Travellers people move frequently, live in insecure accommodation, and that on some Traveller sites there is often only one post box meaning thar mail can easily get lost or stolen.
A spokesperson for the Traveller Movement said that they had also had calls from Travellers who claim that the Royal Mail refuse to onto their site to deliver post, adding that they are looking for more evidence so that they can take a complaint to the post service regulator Ofcom.
"We are calling for evidence on how you might have been affected, particularly any experience of Royal Mail refusing to deliver to your site," said the Traveller Movement spokesperson.
"We intend to present this information to Ofcom, partner organisations and lawyers, to improve services which now more than ever is vital for everyone."
The Traveller Movement can be contacted by telephone on 020 7607 2002 or by email at info@travellermovement.org.uk
TT News
(Photo by Kutan Ural on Unsplash)
---