The Romani Cultural & Arts Company is very proud and grateful to have received 5000 euros from the European Roma Institute for Arts and Culture
19 August 2020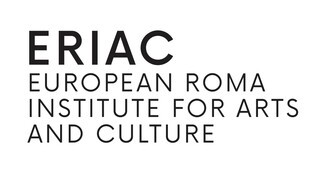 The Romani Cultural & Arts Company will delve and capture the unique oral histories of LGBTQI Gypsies, Roma & Travellers in order to create a dynamic online and physical exhibition or book and archive of their heritage, culture and experiences of attempting to integrate into mainstream society.
We have the opportunity to build an archive and to now use our extensive links and knowledge of our Gypsy, Roma and Traveller families to achieve what no other organisation can achieve. A rare, unique insight into the hidden LGBT Roma stories of these people and therefore an insight into the wider world of Gypsies, Roma and Travellers. 
Our work will be conducted remotely and we will ask participants to offer stories about how the covid-19 pandemic has impacted on their personal lives. The project will address historic issues of isolation for GRT LGBTQ+ people and highlight how this is amplified in the current and post Covid-19 landscape.
In trying to capture the rare, unheard stories of GRT people, LGBTQI Gypsies, Roma and Travellers tend to be forgotten; yet some of their family histories and the photographs and artefacts that they have, are significant. Our project will hopefully capture the long-standing relationship between mainstream culture and LGBTQI Gypsies, Roma and Travellers and ensure that this essential knowledge and information is retained for use for generations to come through the development of an online archive.
We are generating new resources which can be used by people now and into the future. We are focusing on knowledge production and knowledge transfer in capturing digitally the life stories of LGBTQI Roma.
Isaac Blake says "This is a very personal project for me as a proud Gay Romani Gypsy. I am so grateful to ERIAC for the opportunity to drive this project forward and for their finding."
Dr Daniel Baker says "I congratulate the RCAC on continuing its groundbreaking work in the support and promotion of GRT LGBTQI identities with new funding from ERIAC. This new research into the lives of GRT LGBTQI individuals provides a great opportunity to build upon the progress made by its pioneering GRT LGBTQI International Conference held at the Senedd in Cardiff in 2019." 
---