'Over the moon!' – Residents joy as Lancs Travellers' site future secured
14 February 2020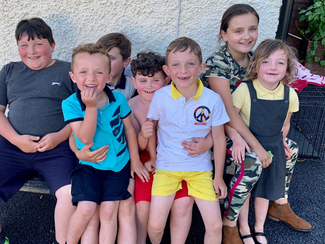 "I met some wonderful people" – Mellishaw Traveller site resident Anne Marie speaks to the Travellers' Times about the campaign to save their homes from being sold to the highest bidder
Residents of a Traveller site in Lancs, are "over the moon" after Lancashire City Council agreed to take ownership of their site, saving their homes from being sold to private developers.
It follows a decision last year by the current owners of the site, Lancashire County Council, to declare it surplus to their needs and to dispose of it as part of their budget savings proposals.
This sparked fears by residents that the site could be sold to a private owner, with the residents being evicted and made homeless.
Anne Marie, from Mellishaw Traveller site, told the Travellers' Times about the relief that the residents felt after hearing about Lancaster City Council's decision to buy and refurbish their site.
Lancashire City Council have been brilliant. I would like to thank them for what they have done
"When we first heard the news that our homes where up for sale we were very worried," said Anne Marie. "But Lancashire City Council have been brilliant. I would like to thank them for what they have done."
Anne Marie also had words of praise for Patrice Van Cleemput, a veteran Lancs based Gypsy/Traveller rights campaigner, the local campaign group the Morecambe Bay Poverty Truth commission, and the councillors and council officers who all worked with the residents to secure the future of their homes.
Patrice was a close friend of hers added Anne Marie.
"Without the hard work of the Poverty Truth Project none of this would have happened," said Marie. "They are a great organisation. The council were also supportive. I met some wonderful people. I didn't think that there where so many people out there who would care so much and have the passion to support us to save our homes.
You saw how run down the site was when you came to visit last year. We are looking forward to the refurbishment promised by Lancashire City Council. All the residents are over the moon."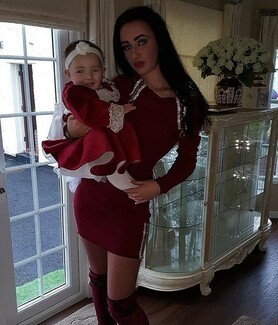 The decision to take over and refurbish the site was made in a Lancashire City Council meeting late last month. In front of a number of Mellishaw residents, their supporters and friends, in the visitors' gallery, councillors were addressed by Professor Imogen Tyler of Lancaster University.  She explained the health needs of the community and the way in which city council ownership of the site could improve life chances for all Travellers at Mellishaw.
 Councillors also heard that the city council has managed Mellishaw, a Gypsy and Traveller site with nineteen pitches, on the county council's behalf since 1982.
Although it has no statutory duty to provide such sites, councillors heard that allowing it to be sold to a private owner could mean residents losing their homes and families being split up.
Faced with this potential, councillors agreed that the best course of action would be for the city council to purchase the site from the county council for a nominal fee, securing its future.
Due to parts of the site being in a poor state of repairs, plans will also be drawn up on how it can be improved.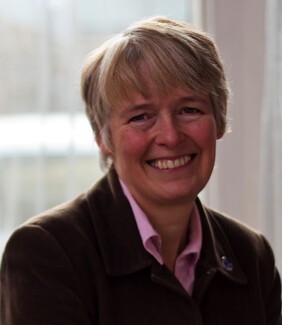 Councillor Caroline Jackson, Cabinet member with responsibility for housing, said: "Lancaster City Council's main concern is for the future of residents, some born in Lancaster, many of whom have lived on the Mellishaw Park site for many years. Having managed the site for forty years, the city council knows the site, and our residents, very well.
"It was clear from the outset of the county council's proposals to dispose of the site that our residents feared they would be evicted in the event it was sold to a private owner.
"Knowing that this has happened in other areas we felt it was in everyone's best interests for us to take ownership, avoiding potential distress and upset.  We look forward to developing our relationship with residents and planning together to do some work on outstanding problems with infrastructure on the site."
TT News
(Main photo: Children from the Mellishaw Traveller site celebrate the good news!)
---