European Commission slams UK Government as situation of Gypsy, Roma and Traveller communities 'worsens'
21 August 2019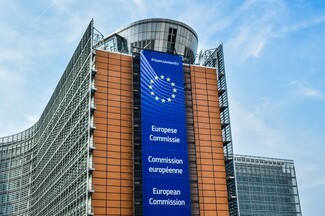 A national Gypsy-led campaign organisation has urged the UK Government to take heed of a recent European Commission report on Gypsy, Roma and Traveller inequalities in the UK.
The report assessed progress in key UK Government policy areas and found that the situation of GRT communities had "worsened".
Siobhan Spencer, Trustee and Coordinator of the National Federation of Gypsy Liaison Groups, said that the report showed that the UK Government needed to do more to address GRT inequalities.
 "While we welcome the recent announcement of a National strategy to tackle Gypsy, Roma and Traveller inequalities in the UK this report shows the huge amount of work that needs to be done, but importantly it also provides practical recommendations regarding  the actions that need to be taken if these inequalities are to be addressed," said Siobhan Spencer.
"We would ask that the Government use these recommendations, alongside those contained in our previous report, as the framework on which it can build its strategy."
The report, which contains 30 detailed recommendations for action, found that: "Whilst there has been some improvement in terms of acknowledgement by wider society that Gypsies, Travellers and Roma (GRT) are amongst the most excluded and discriminated against groups in United Kingdom society today, the UK Government has taken no substantive steps to address those inequalities. Indeed, we believe that the situation of these communities has worsened across the four key policy areas (employment, housing, healthcare and education) rather than improved in recent years." 
The report was prepared by the National Federation of Gypsy Liaison Groups, Friends Families and Travellers, Roma Community Care and the Roma Support Group and submitted to the European Commission earlier this year.
 
You can download the report by clicking on this link: Civil Society Monitoring of National Roma Integration Strategies 2nd Year Report    
 TT News 
(Picture by Dimitris Vetsikas from Pixabay)
---