Romani Arts Company Director to go to international LGBT conference
31 July 2019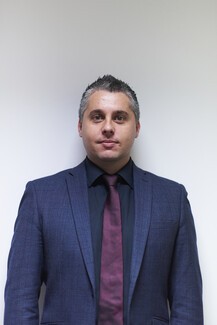 Isaac Blake, the Romany Director and founder of the Romani Cultural and Arts Company, has received a scholarship to attend an international LGBT conference in Prague, Czech Republic.
Isaac Blake said that Romani Arts is committed to fighting intolerance and to promoting tolerance and is proud to represent a minority within a minority; LGBTQI from the Gypsy, Roma and Traveller community.
The 23rd ILGA-Europe Annual Conference, which will be held from 23-26 October 2019, will be celebrating 50 years of Stonewall. Around the world Stonewall is considered the start of the 'modern LGBT(I) movement'. 
Alongside this the conference will also be acknowledging that LBGT rights gains are fragile, that the journey for equality is not complete and there is a real danger of a rights rollback.
Jeremy Miles Welsh Assembly Member said that this year's ILGA-Europe Conference is more important than ever.
 "It takes place during a crucial period of change to the political landscape across Europe and beyond," he added.
"The movement towards greater LGBT equality over the past 50 years cannot be taken for granted as we look ahead. Isaac's scholarship to attend the conference on behalf of the LGBT Gypsy, Roma and Traveller Community will enable him to make an important contribution to the discussions about how we take forward the journey for LGBT equality in all our communities, in all parts of the world."
TT News
(Main picture: Isaac Blake, the Director and founder of the Romani Cultural and Arts Company © RCAC)
---