Luton Roma Trust are recruiting
18 March 2019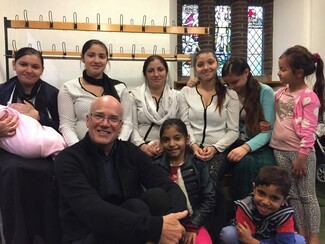 Luton Roma Trust are delighted to announce two new vacancies thanks to from the National Lottery.
Applications are invited for the new post of COMMUNITY PROJECT WORKER.  Funding is in place for three years.  
Applications are also invited for the existing post of SUPPORT & EMPOWERMENT OFFICER. This post is for one year. 
The deadline for applications is Monday 15 April. 
Interviews will be held in Luton on Tuesday 23 April.
We anticipate that the successful candidates will begin work with us sometime in May.  
For more information on how to apply please go to lutonromatrust.org.uk   
To discuss these vacancies please contact either...
Assen Slavchev -  assen@lutonromatrust.org.uk    +44 7778 625099
or 
Martin Burrell - martin@lutonromatrust.org.uk     +44 7791 536713
---