Lancashire - Nathan Linfoot wins regional boxing title to reach quarter finals of national tournament
13 March 2019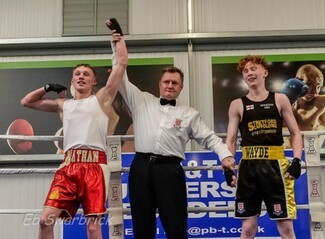 Nathan Linfoot, 15, from Chorley, Lancs, has won the North West Champion 60kg after a hard bout in Manchester, on 24th Feb.
Nathan, who has also held the Lord Lonsdale Belt, boxes for Blackrod ABC, based in Chorley, under head coach Richard Godding – a professional with an excellent record.
Nathan beat David Quinn (Carlisle Villa ABC) and then Wade Griffin, a former national title holder, in the final to secure the regional title. He is now in quarter final of the nationals, so he is in the top eight in the country.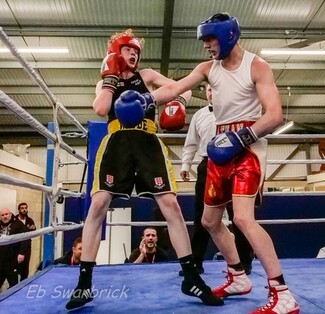 Speaking to the Travellers' Times, Nathan's Dad, Mike Linfoot said the final was a "hard fight," but that Griffin was "outboxed" by Linfoot.
"Both very hard fights with tough opponents," added Mike Linfoot.
Mike Linfoot coaches at Blackrod ABC alongside Richard Godding, Ian Prescot and Ben Watkinson.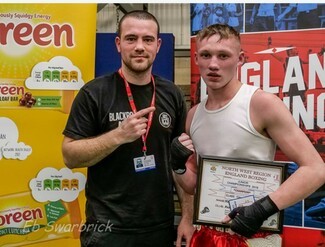 "We are a good team," says Mike Linfoot.
"Four of us coach over 30 kids per night, three to four nights a week. Its open to all boys and girls, and other Travelling kids also go to the gym. There is no discrimination, and all are treated equally, which not always the case at other gyms.
Our next boxing show is on the 30th March."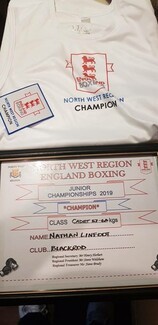 Nathan Linfoot also fights in the quarter finals of the nationals this Sunday – so good luck Nathan from the TT.
By TT News
---