Roma to be included in 2021 Census
3 January 2019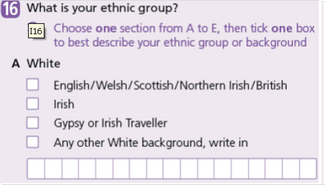 Roma will be counted for the first time in the 2021 Census, the government has revealed.
A spokesperson from the people in charge of the census – which counts everyone living in England and Wales and happens every ten years - said that Roma will be included in the next one because the government needed to identify discrimination and introduce measures to prevent it.
The spokesperson from the Office for National Statistics  added that there is also evidence that data on Roma are needed in planning services, for example to help plan school places, understand language needs, review housing needs, and to plan housing development and design.
The NGO Friends Families and Travellers welcomed the announcement which they said was a result of years of campaigning by many GRT activists and organisations.
The Travellers' Times contacted the Office for National Statistics who confirmed that the inclusion of a Roma self-identification category in the 2021 Census will be in addition to the already existing 'Gypsy/Irish Traveller' category first introduced in the 2011 Census.
They added that: "Stakeholders have evidenced different data needs for these populations and combining groups with different user needs reduces utility of the data."
Commenting on the change, Sarah Mann, Director of Friends Families and Travellers said:
"We know that Roma communities face some of the harshest inequalities in the UK across health, education, accommodation and more. We hope that the inclusion of Roma communities in the 2021 census will ensure that evidence is collected on these inequalities and action is taken to address them."
The announcement follows news earlier this year that a scoping exercise is underway to identify Gypsy, Roma and Traveller communities as separate groups within the health and social care system – something FFT has been lobbying for.
In March last year, Lord O'Shaughnessy confirmed that the scoping exercise is due to be completed by the end of 2018.
By TT News
---