Irish Traveller campaigner Kim Moloney awarded MBE by the Queen
10 January 2019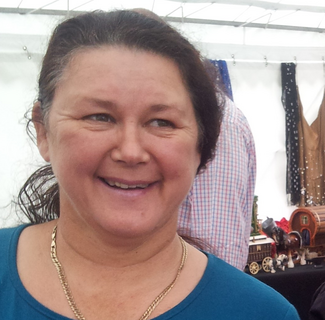 Kim Moloney, an Irish Traveller from Leeds, has been awarded an MBE in the Queen's New Years' Honours list.
The award has been made in recognition of Kim Moloney's dedication and commitment to improving the lives of Gypsy and Traveller people in West Yorkshire. 
Kim Moloney, President and former Chair of the charity Leeds Gypsy and Traveller Exchange, has been a key contributor to the development in Leeds of the 'negotiated stopping' approach to the management of roadside encampments.  This approach is recognised as national best practice and has been recognised in the Lloyds Bank Foundation Charity Achievement awards in 2015 and the GSK Impact Awards in 2018.
In addition, Kim Moloney has worked to raise awareness of the impact of Alzheimer's disease and dementia in Gypsy and Traveller families, leading to improved diagnosis and care.  During the 15 years that Leeds Gypsy and Traveller Exchange has been in existence Kim Moloney has been a major contributor and committed participant despite the difficulties of her own life, including periods living on roadside camps around Leeds and more recently living on the Leeds City Council's Cottingley Springs Gypsy and Traveller site.
Kim Moloney says that she was very shocked to hear about the award.
"I would never have expected such a thing to happen," said Mrs Moloney.
"But I am proud and happy that Leeds GATE's work to help Gypsy and Traveller people to move on with their lives has been recognised".
Helen Jones, CEO of Leeds GATE said she was "delighted" to hear the good news.
"Kim is a very special woman, she is a quietly determined person who is committed to social justice," said Helen Jones.
"She has overcome significant personal obstacles and made a real difference in the world. We're really excited and pleased that Kim has been recognised in the New Years' Honour's list, it is very well deserved".
By LeedsGATE/TT News
---