Top tips for filming on a smartphone
19 September 2018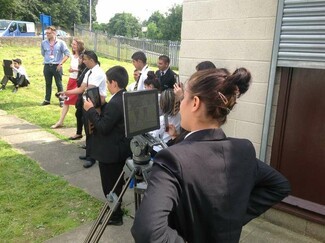 In the past few years there have been a lot of changes to how journalists make and break news stories. Thanks to mobile technology most of us have a video camera in our pocket so you don't need hi-tech equipment to make good-quality videos. 
Film-makers are producing documentaries and feature films on smartphones, and you can do the same. You  can shoot and edit on a smartphone or tablet and a range of other devices which have the features of a smartphone - except the ability to make a call!
Here are some top tips for young reporters filming and editing videos on a smartphone.
use airplane mode - you don't want to be interrupted by calls, messages or alerts
battery - start with a full battery and take a portable battery pack
storage - videos use a lot of space so make sure you have enough memory
focus - lock your focus in place by tapping the screen
stability - use both hands, a selfie stick or a portable tripod
zoom - move closer, for better quality, rather than using the zoom
sound - move closer or use the smartphone headphones as a microphone
light - record in a location where there is as much light as possible
---