Study Session: Knowledge is Power – Strengthening the voices of young people against antigypsyism
15 August 2018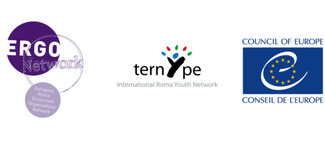 Are you an anti-racist and human rights activist? Are you a youth worker or a youth leader combatting antigypsyism with young people? Then you should apply to take part in this study session 'Knowledge is Power: Strengthening the voices of young people against antigypsyism.
When?            7-13 October 2018 (including arrival and departure)
Where?          European Youth Centre, Budapest
Who?              18-30 year olds from Council of Europe member states
Deadline        Sunday 26 August 23:59 (CET)
The study session is organised by TernYpe International Roma Youth Network and ERGO Network in the framework of the Alliance against Antigypsyism together with the European Youth Centre Budapest of the Council of Europe.
The study session will advance a common understanding of the roots, mechanisms, manifestations and implications of antigypsyism among youth activists so that they can actively contribute to combating it.
The participants will contribute to producing a 'youth-friendly', easy-to-read version of the Reference Paper on Antigypsyism that the Alliance against Antigypsyism has developed in 2016.
The study session will introduce participants to the concept of antigypsyism, discuss its manifestations and give the space to develop activities, case studies, counter-strategies and visuals that will foster the understanding of antigypsyism.
To find out more information and to apply visit ERGO Network 
---