FFT volunteer scoops two awards!
26 October 2017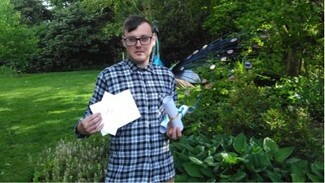 Friends, Families and Travellers volunteer Dean Hodge has won two awards at the Mid Sussex District Council Volunteer of the Year Awards.
FFT reports:
Dean, (accompanied by Liz from FFT) arrived at Borde Hill Gardens near Haywards Heath unsure of what we were going to find on our arrival.
We found a beautiful marquee set up for an awards ceremony, a band that played throughout the afternoon and the promise of a lovely tea, and 15 other young people who had been nominated for awards in 3 different categories.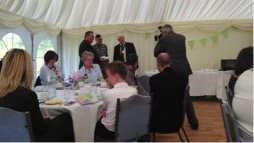 Everyone who had been nominated for the category of Young Achiever of the Year was presented with a signed scroll that recognised their contributions as volunteers. Then after a musical interlude they announced the winner of that category and Dean's name was called out- he only went and won it!
When Dean went up to receive his award, first of all he looked really surprised and then it sank in and he grinned a lot!
We thought that was it for the day and then the Deputy of Mid Sussex District Council announced that there was a further award category. All 15 of the young finalists present that day had been asked to vote in the Peer Award Category, in other words they had had the chance to vote for the volunteer they thought should receive a prize for their achievements. Dean had not had access to the internet in the weeks before and had not been able to participate in the voting and was not aware of this category.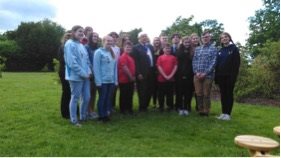 You could literally have blown Dean over with a feather when his name was called out again to announce that he had won the Peer Award. What a fantastic surprise!
Dean's achievements were well documented in the local press and Dean said that his mum and dad and family were really proud of him.
Next year Dean will be asked to present the Peer Award to the next recipient.
The Travellers' Times says well done Dean and well done FFT
---