Catholic Travellers raise money for Grenfell Tower victims
13 October 2017
A Catholic Traveller run charity has raised over £1000 for the victims of the Grenfell Tower fire.
Catholic Travellers Aid to the Homeless started to raise the money after a visit to Grenfell Tower, west London, by one of their members who lives nearby.
The registered charity, entirely run by Catholic men and women who are Travellers and whose motto is 'keep it real -  keep it Catholic', has been in operation for nearly two years and has raised thousands and thousands of pounds for homeless people all over the country.
Declan O'Loughlin, one of the founding members of the charity said that they, decided to raise money for Grenfell because they are a homeless charity and after the fire, the survivors where homeless.
"It's a sad situation", he said.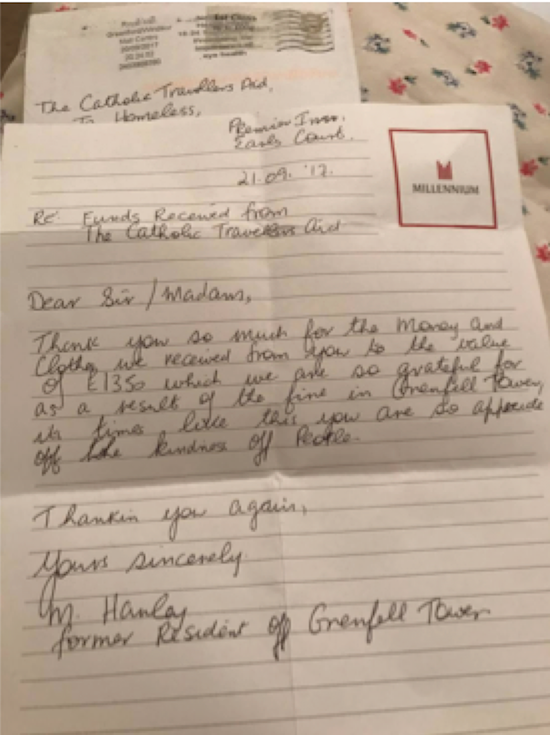 (Picture caption: Letter to Travellers from Grenfell Tower survivor.)
At least 80 people were killed, and thousands made homeless, when a devastating fire ripped through Grenfell Tower earlier this year.
"As a small charity, we can't help everyone," said Declan O'Loughlin.
 We will be giving all the money we raised to one lady and her children who are still living in a hotel after losing their home in the fire," he added.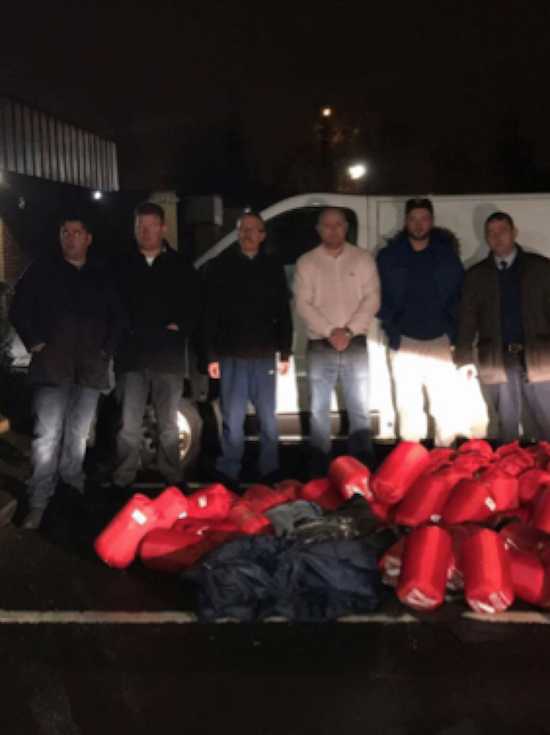 (Picture caption: Members of Catholic Travellers Aid to Homeless – Declan O'Loughlin in pink shirt - with sleeping bags for homeless people in Manchester)
The women that the Travellers helped wrote back to the charity to thank them for their support.
"Its times like this you so appreciate the kindness of people," she said.
You can help Catholic Travellers Aid to the Homeless raise money by visiting: https://www.gofundme.com/catholic-travellers-london-fire 
---