Proposed debate on nomadic Travellers sparks war of words in Parliament
16 August 2017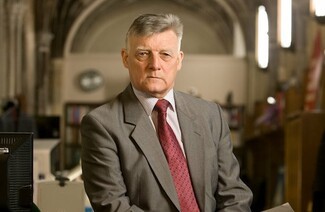 A Birmingham MP's proposed debate on unauthorised Traveller camps – condemned by Gypsy Traveller campaigners - has led to a war of words in Parliament as a Travellers' Times investigation reveals that Birmingham City Council has no official pitches for nomadic Travellers.
Steven McCabe, Labour Member of Parliament (MP) for Birmingham City's Selly Oak, put forward the proposed debate – known as an 'Early Day Motion' – which calls on the Government to "review the existing legal powers and procedures already in place" and "take all necessary action to prevent the recurring problem of these encampments."
The proposed debate immediately sparked a 'counter' Early Day Motion from Martin Docherty MP and other politicians supporting Gypsy and Traveller rights and recognition.
Martin Docherty's Early Day Motion has been signed by 17 MP's, including other Scottish National Party MPs and Gypsy and Traveller rights stalwarts Kate Green MP (Labour), Andy Slaughter MP (Labour) and Caroline Lucas MP (Green Party). The full list of signatures can be found here.
The wording of Steven McCabe MP's Early Day Motion, which has been signed by 33 other Labour and Conservative MP's, has been "condemned" by a leading Gypsy and Traveller charity.
Abbie Kirkby, Advice and Policy Manager at Friends Families and Travellers, told the Travellers' Times that there are already more than enough powers available to landowners to evict camps.
"The real issue boils down to local authorities not providing enough pitches to stop on, both permanent and transit," she said.
Abbie Kirkby added that there was "a chronic shortage of pitches nationally" and that the recent "disastrous" 2015 planning definition change – which requires Travellers to 'travel' to prove they are Travellers – has made the situation worse.
"It is more beneficial all round to make proper site provision available – this not only benefits nomadic communities but also enables huge cost savings for councils as they do not need to spend money on evictions but instead gain revenue from rent and council tax payable on council pitches," she said, adding that this solution was "a no brainer!"
A recent report by De Montfort University, on the Leeds Gypsy and Traveller Exchange charity's 'negotiated stopping' project, has shown that city councils – like Leeds – who work with their nomadic Travellers rather than constantly evicting them, can save a quarter of a million pounds a year in legal and clean-up costs and can also vastly reduce community tensions.
Soon after Steven McCabe's Early Day Motion, Scottish National MP Martin Docherty, following discussions with the All Party Parliamentary Group for Gypsies, Travellers and Roma, launched his own Early Day Motion calling on the Government to recognise that "Gypsy, Traveller and Roma communities continue to face discrimination in a broad range of areas from education to encampment access".
Friends Families and Travellers welcomed the support for a more positive approach to nomadic Travellers.
"There can be far too much emphasis from politicians on what they see as 'a problem' rather than looking at practical solutions to ensure some of the most marginalised communities have access to safe and secure accommodation which will in turn enable individuals and families to access healthcare and education," said Abbie Kirkby.
Steven McCabe MP's Selly Oak constituency is one of Birmingham's ten parliamentary constituencies and Birmingham City Council is failing to provide enough pitches for Gypsies and Travellers to live on.
An investigation by the Travellers' Times can reveal that Birmingham City Council has no transit pitches and only one public Traveller site, even though their own Local Development Plan recognises that 10-15 transit pitches and at least eight permanent (reduced from 18 in a previous plan) pitches for Travellers are needed.
As councils often undercount the need for Traveller pitches in their area when they make their plans, the Travellers' Times also scrutinised the latest published twice yearly Government Caravan Count statistics from July 2016.
The Travellers' Times found that in the summer of last year, according to the Government's own reckoning, there were 77 Gypsy and Traveller caravans in Birmingham on "unauthorised on land that they don't own" and with nowhere else to stop. None of the caravans where "tolerated" by Birmingham City Council, suggesting a 'zero tolerance' approach to nomadic Travellers by the council.
A 2016 research report by the National Federation of Gypsy Liaison Groups (NFGLG) also found that in the West Midlands region – which includes Birmingham – there was even more of an urgent need for extra Traveller pitches.
The NFGLG research found that across the 30 local planning authorities in the region, a whopping total of 893 pitches were needed by 2034.
A spokesperson for the Travellers' Times said that politicians should set an example and do their bit to reduce the "appalling racism" that many Gypsies and Travellers have to put up with in their daily lives.
"If politicians make statements problematizing and asking for further criminalisation of nomadic Gypsies and Travellers by the use of increased police and legal powers, their words enable even more racism and discrimination against all Gypsies and Travellers," said Lisa Smith, TT Youth editor.
"Zero tolerance approaches towards unauthorised camps are also pointless and costly when there is nowhere else to go, because every time the police and council evict a camp they immediately create another one," she added.
"They should remember that local Gypsies and Travellers are their constituents too and look for more positive solutions that benefit both local settled people and nomadic Gypsy and Traveller groups."
The Travellers' Times and Friends Families and Travellers are asking Gypsies and Travellers and their supporters to contact their local MP and ask them to sign Martin Docherty's Early Day Motion in support of our communities. The Early Day Motion can be found by following this link.
(Picture source: Steven McCabe's constituency website used by the Travellers' Times for the purposes of news reporting © Steven McCabe)
---