Young Welsh Gypsies and Travellers demand action on sites and question loss of Unity project
9 May 2017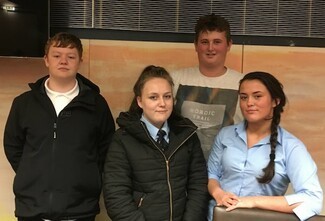 Young Welsh Gypsies and Travellers met politicians from the Welsh Government's GRT group last week to call for action on sites.
The chair of the Welsh Government's Group for Gypsies, Roma and Travellers Julie Morgan welcomed everyone and then TomTom Hendry, Secretary, outlined the aims of the regular meetings with Welsh politicians.
"These meetings are a chance to provide voice to Gypsy and Travellers across Wales and to provide an opportunity for community representatives to meet directly with Welsh Assembly members to discuss areas of concern," said Tom Hendry.
"Today's area of concern was mainly around the accommodation needs of the community and there was an opportunity to share concerns with Carl Sargent AM Cabinet Secretary for communities and children," he added.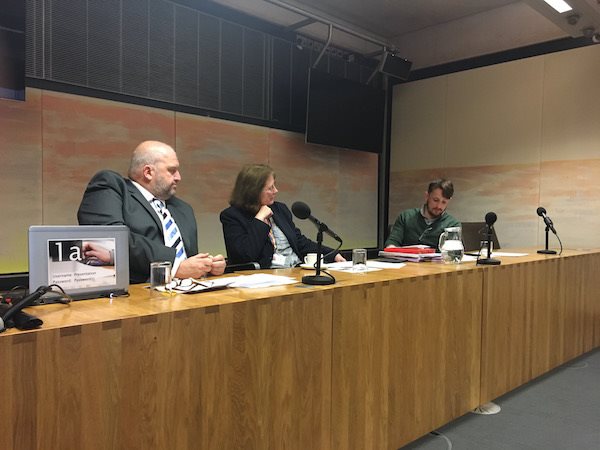 Picture caption: Assembly Member Carl Sargent, Assembly Member Julie Morgan and Tom Hendry.
A range of questions were directed from the young people to the Assembly Members starting with Jon Ross Court (14) from Cwmbran:
 "How good is the Welsh governments understanding of Gypsy and Travellers accommodation need, now the GTAA assessments are complete?"
Carly Thomas (15) from Pontypool followed up by asking another question on accommodation:
"What will you do to make sure that your knowledge of our accommodation needs continues to get better, and how quickly will that happen?"
Paultina Probert (16) from Pontypool asked when extra sites would be built:
"How will you make sure councils build the sites that we need, and how quickly will this happen?"
Adalaide Purcell (15) from Usk pointed out that many Gypsies and Travellers wanted to build their own sites to live on and asked how the government was going to help them:
"There are plenty of people who want to build their own sites after all not everybody in the settled community lives in a council house, but it is very difficult. What will the government do to help us?"
Tom Hendry also raised Welsh council's policies on unauthorised encampments:
"Evictions at short notice cause real problems for families, especially those with children, and especially when there is no alternative site to move to," he said.
"Will you promise that the Welsh government will always give people an opportunity to plan their move in an orderly fashion and to move under their own steam? "
Assembly Member Carl Sargent said," that the Welsh government had come along way but acknowledged that there was still much to be done".
The Welsh government refused to adopt the controversial planning definition change for Gypsies and Travellers passed by the English government. Welsh councils are also required to build sites by law – unlike in England and Scotland.
Carl Sargent AM added "Gypsy and Traveller young people have equal rights the same as other young people" and went on to explain how young people should not experience substandard living conditions as a result of poor site development in inappropriate areas where there are high levels of pollution. He said, "If it would not be acceptable for me why should it be acceptable to you"
There were also concerns raised about the closure of the Unity project in Pembrokeshire. Their funding from the Big Lottery came to an end as of January 31st   leaving little support for Gypsy and Traveller youth in that area.
 Ricky Price (19) raised this issue with the Cabinet Secretary for communities and children.
"All funding is now gone for our Gypsy and Traveller youth how will we be able to get that support back in Pembrokeshire?"
There were also concerns  raised from residents that the  Local Authority were not proactively listening to their  Gypsy and Traveller community and it appears they had failed to put in a funding bid to counteract the loss of support now the Unity project had come to an end.
The Travellers' Times will investigate this further.
Main picture caption: Left to Right; Jon Ross, Carly Thomas, Ricky Price, Adalaide Purcell © Lisa Smith
---