TT's Lisa Smith invited to speak at World Forum in New Zealand
2 May 2017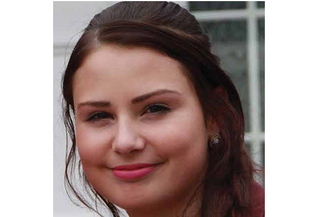 Lisa Smith, a young Romany Gypsy from Worcestershire and Youth Engagement officer at the Travellers' Times, has been invited to the 2017 World Forum on Early Care and Education in Auckland New Zealand on the 8th – 12th May, thanks to sponsorship from Asquith Nurseries.
The Global Leaders for Young Children program at the World Forum Foundation seeks to identify and develop the next generation of early childhood leaders throughout the world.  Lisa has been selected to plan, develop and implement an action-oriented project aimed at improving the lives of children.
Lisa, who is also the youth engagement and editorial assistant at the TT, said she was going to use the opportunity to raise the "situation of Romani and Traveller children" to a global audience.
 "I would like to bring to the attention of the global community the situation of Romani and Traveller children living in England in 2017," said Lisa.
"If you are a Child of Romani or Traveller ethnicity the mortality rate is 3 times higher than the national average and you are more likely to experience limited access to healthcare."
 Lisa has been awarded $1000 by the World Forum Foundation to develop her project and hopes to produce a short documentary film inviting Early Childhood Development experts, Romani and Traveller children and parents, as well as providers of children's services to talk on the film.
"The national picture remains bleak with high levels of racism and prejudice as major obstacles, there is low uptake of pre-school and secondary education, high levels of school exclusions  and cuts to Traveller Education Services which  all contribute to Romani and Traveller children having the lowest educational outcomes in the UK," said Lisa.
---