Equalities and discrimination - campaigners respond
15 September 2016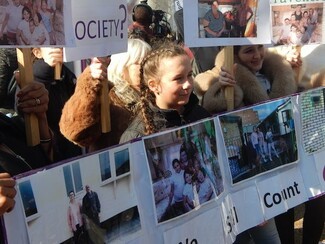 Friends, Families and Travellers, the Irish Chaplaincy and GRT Media respond to the recent damning report on discrimination and racism by the Equalities and Human Rights Commission. This is the first part of a series of features covering the work by the UK's Gypsy, Pavee, Roma and Traveller campaign groups and charities.
Gypsy, Pavee and Traveller organisations and campaigners have come together to condemn racism against Gypsies and Travellers in the wake of a damning major report on racism released by the Equalities watchdog earlier this month that warned of "increasing racial tensions" against ethnic minorities.
The report, by the Equalities and Human Rights Commission, is called 'Healing a divided Britain', and represents the biggest ever review into race inequality in Great Britain.
Gypsies, Roma and Travellers are included in the report which looks at education, employment, housing, pay and living standards, hate crime, health, criminal justice, and participation.
The report singles out Gypsies and Travellers as being the most discriminated against ethnic groups in many of the areas it covered and puts the blame squarely on the government's failure to make progress against discrimination and on the media's biased reporting of Gypsy and Traveller issues.
The Equalities Commission summarises the stigmatisation that Gypsy, Traveller and Pavee people face in their every-day lives and states that:
"Discrimination and harassment of Gypsies, Roma and Travellers is common across Britain, not only on the part of the general public, but also by the police and other authorities."
The Traveller's Times contacted Gypsy, Pavee and Traveller campaigners and charities and asked them to comment on the report by The Equalities and Human Rights Commission and to highlight the work that they are doing to combat discrimination, prejudice and racism in the areas that the report covered. Their responses will form part of a series of features that we will run over the following weeks. The first three of those responses – from Friends Families and Travellers, the Irish Chaplaincy and GRT Media are below:
Friends Families and Travellers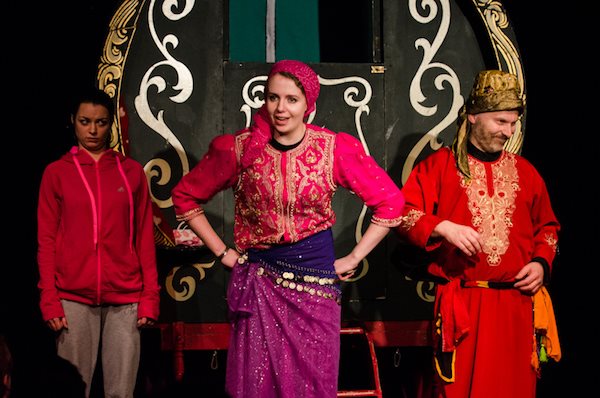 Friends Families and Travellers (FFT) are a national charity, based in Brighton, who seek to end racism and discrimination against Gypsies, Travellers and Roma, whatever their ethnicity, culture or background, whether settled or mobile, and to protect the right to pursue a nomadic way of life.
FFT work on campaigning, case work, and capacity building to help Gypsy and Traveller groups help themselves and mainstream organisations to work better with Gypsies and Travellers. Their very successful theatre production Crystal's Vardo tours schools to help combat prejudice and promote respect, recognition and inclusion for Gypsy and Traveller children and pupils.
FFT recently published an advice leaflet for Gypsies and Travellers faced with accommodation and assessment forms from some councils. They warned Gypsies and Travellers to be very careful when answering potentially intrusive and discriminatory questions about their 'travelling' habits.
The organisation also recently pushed through a new public site in Brighton and The Traveller's Times will be soon be running a story on the new site as its residents settle in.
FFT welcomed the Equalities Commission report, but said that the report needed to be translated into action by the Government.
"We greatly welcome the fact that Gypsies and Travellers are no longer invisible in research reports about race equality as was the case a decade or so ago," said Chris Whitwell, CEO of Friends Families and Travellers.
"But whilst the public recognition of the extreme inequalities experienced by Gypsy, Traveller and Roma people represents welcome progress, there remains an urgent need to take positive action to address those inequalities," he added.
"Much of the legislative and policy change introduced by the current and previous Governments has worsened the position of Gypsies and Travellers rather than improved it."
"We strongly urge that this latest report from the EHRC be taken up by Government and translated into actions and policies that will have a positive and beneficial impact on the life outcomes of Gypsy, Traveller and Roma people."
The Irish Chaplaincy Traveller Equality Project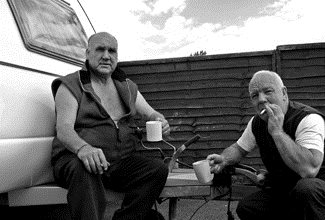 The Commission's report also highlighted discrimination in the Criminal Justice System – which is the area that the Irish Chaplaincy Traveller Equality Project campaigns within.
"Race relations in prisons have been under the spotlight for some time," stated the Commission.
"Research by HMIP found that ethnic minority prisoners had the most negative perceptions of prison. They reported that racism was evident in the different treatment they experienced from staff."
The Irish Chaplaincy campaigns for the rights and recognition of Gypsy and Traveller men and women who are in prison.
In 2010, the Irish Chaplaincy launched the 'Voices Unheard' research project to look at the experiences of Travellers in prison. Key findings from the research, published in June 2011, were that:
  • A lack of monitoring had led to a failure to formulate or implement measures to ensure equality of opportunity for this prisoner group.
  • 59.3 % of Traveller prisoners were identified as requiring basic educational intervention.
  • Travellers in prison were commonly subjected to racist treatment from other prisoners and from some staff.
Since 2011, the National Offender Management Service, who monitors prisoners, has made concerted efforts to engage more with the Travellers in prison. Many prisons now hold Traveller Groups, appoint Traveller Reps and hold Traveller History Month events in an effort to promote inclusion.
The Irish Chaplaincy also campaigns to improve Travellers' access to crucial rehabilitation and education services. Education is key in helping to stop Traveller prisoners from going back inside as Anthony, a Pavee prisoner, recently wrote about in The Traveller's Times.
The Chaplaincy recently helped Kev, a Gypsy prisoner in Stafford prison, run a special Gypsy, Roma, Traveller History Month event, which was covered The Traveller's Times.
Conn MacGabhann, of the Irish Chaplaincy, welcomed the Commission's report but said that action was needed so that Travellers could begin to heal from the prejudice and discrimination that damaged their lives.
"The Equality and Human Rights Commission's latest report 'Healing a Divided Britain' restates what we have known for a long time – people from a Gypsy Romany or Irish Traveller background are more likely to be subject to marginalisation in all aspects of life – education, healthcare, employment and accommodation," he said.
However, he said that although the problems where well known, solutions were more "elusive".
He added that if society and government were committed to 'Healing a Divided Britain,' two key changes to policy were required:
"Firstly, suitable relevant education provision must be made available to Traveller communities," he said.
"Without proper education and training provision, GRT communities are less able to access employment, healthcare and accommodation than others. In short without education, Traveller communities are less able to deal with bureaucracy and less able to stand up for themselves."
"A practical step in providing suitable education would be to restore the local government Traveller Education Services which were brutally disbanded a few years ago. Members of GRT communities want to educate and empower themselves but they need access to the type of service provision which Traveller Education Services delivered on sites and in homes across Britain until recently."
"Secondly, decent appropriate accommodation must be made available to Traveller communities. The most obvious manifestation of whether one is included or excluded from mainstream society is the standard of a person's home."
"The state has consistently hindered GRT communities from establishing (either by themselves or through Council provision) adequate Traveller sites. The inevitable consequence of blocking the development of sufficient high quality Traveller sites has been the disruption of Traveller family structures, overcrowding and numerous social problems, not least the challenge of accessing school or health services."
"Without a suitable home for every Traveller family, a major pre-requisite for 'Healing a Divide Britain' is absent."
"To heal a divided Britain, each of the parts of British society must feel that they are both valued and valuable. Unfortunately, the EHRC's report shows yet again why Gypsy Romany and Irish Travellers have little reason to feel valued and valuable in British society.
"However, with small strategic investment in education and accommodation and determination on the part of government that could change – the healing for Travellers could begin."
GTR MEDIA – 'Nothing about us without us'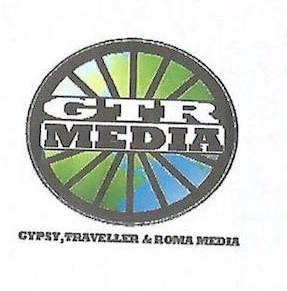 The report by the Commission highlighted the media's role in driving discrimination and racism – and its responsibility in becoming part of the solution.
 The Commission stated that: "Concerns have been raised by the UN CERD, the European Commission against Racism and Intolerance and the UN High Commissioner for Human Rights about the negative media portrayal of some people."
"These include Gypsies and Travellers, refugees and migrants. Hostility towards people on the basis of ethnicity is often channelled through political speeches and through the media," it continued.
GTR Media is a national grass roots Gypsy and Traveller lead group of activists who challenge negative and inaccurate reporting Gypsies, Roma and Travellers.
The group was formed in the wake of the Traveller's Aid Trust 'Margam' conferences and workshops for Gypsy, Roma and Traveller campaigners.
They have a busy closed Facebook Page 'GTR Media' and have 157 members and you need to send a request to join.
Betty Smith-Billington, a Romany Gypsy activist who belongs to GTR Media, said that it was a shame – but also par for the course - that the new Prime Minister Theresa May did not mention Gypsies or Travellers once when she responded on behalf of the Government to the Commission's report.
"Once again statistics confirm that Gypsies/Travellers/ Roma are still the most disadvantaged minority group in Britain today," said Betty Billington-Smith.
Picking up on the Commission's published claims in their report that only two councillors in the UK were known to have Gypsy or Traveller background and that many politicians used Gypsies and Travellers as pawns in a "nimby" battle for power and influence, Betty Billington-Smith continued:
"Today's government say they need to uncover the reasons why this ethnic minority and other groups are still disadvantaged. I would say the first thing they need to do would be to stop failing to recognise the  importance of the fact that Gypsies and Travellers are citizens of the United Kingdom and need to be recognised as such and included in today's society."
"Only when the Gypsy/Traveller/Roma community are accepted as citizens of the UK and allowed to follow their own culture without discrimination will they be able to start to find their way in this society."
GTR MEDIA believe that Britain will only be healed with the engagement of the oppressed minority groups themselves.
"Nothing will change unless they liaise more with Gypsy, Traveller and Roma groups of activists and advocates, and realize that we have a human right to a home consistent with our way of life, for them to be able to travel to seek work in different areas, to be able to feed their families, for us to want to live near family for support and for our children to have a full education," Betty Smith-Billington said.
"Surely it is not a sin to be a Romany Gypsy Traveller? Surely it is not a sin to want to live a different way of life? Surely in this supposedly multi-racial society it is not a sin to be different?" 
"Our new Prime Minister Theresa May failed us by making no reference to them when commenting on statistics from the Commission's report. She further failed us the day she moved into Number 10 Downing Street, when she wrote a letter of objection to a two pitch Travellers site in her constituency."
"Country wide MP s and local authority councillors are failing not only us, but also their own local residents when they do not recognise the need for permanent and transit Traveller sites."
"The media fails us when it publishes sensational and unbalanced reporting."
"Romany Gypsies and Travellers are not new, they have been in this country for 600 years, during which time they have been persecuted for daring not to want to conform to a lifestyle that is alien to them."
"Many of us have been forced into bricks and mortar, but the desire to travel will always be there."
If your organisation or group has not been contacted by us yet then please contact us on TTTeam@ruralmedia.co.uk and we can send you the briefing for responses.
---