'Never Going to Beat You' to be performed in London
13 July 2016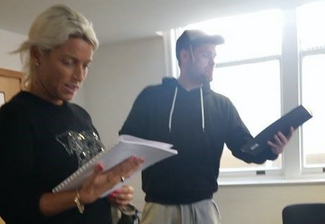 Gypsy and Travellers will be performing a play about domestic abuse on the stage in South London on Friday and Saturday 22nd-23rd July. Tickets are fee.
"It's 1995 and Moira Le Bas has been swept off her feet by the charming Patrick Murphy who has come back to the area after several years away.
Within a year Moira has left school and is starting a new life as Patrick's wife. She is having the time of her life but her cousin Bridy has some deep concerns about Patrick.
Twenty years later, it seems that Bridy was right. Moira wonders if she should've realised what Patrick was like when he promised "I'm never going to beat you."
Based on stories of domestic violence experienced by Gypsy and Traveller women as told to Jennie Buckman (Giants Theatre Company), Never Going to Beat You is a raw and personal piece of community drama. With a cast formed of Gypsy and Traveller women alongside actor Paul McGuinness, the play is an authentic look at the realities of domestic violence within these communities.
Tina Purcell, who was leading on the project for The Traveller Movement told The Travellers' Times that the play was written in sessions before Christmas and has been rehearsed from April onwards by a group of around 10 Gypsies and Travellers - some acting and some involved behind the scenes.
"We have been working alongside Giants Theatre company to co-write a play that explores Gypsy and Traveller women's experiences of domestic violence," she said.
"The script is finished and a cast of talented Gypsy and Traveller women have been rehearsing the play alongside a great professional actor."
"We are thrilled to invite you to come and watch it on either Friday 22nd July at 2.30pm or Saturday 23rd July at 7.30pm at the Blue Elephant Theatre in Camberwell, South London. The read through will be followed by a short Q&A and a reception."
A spokesperson for the Traveller Movement said that the play was about rising awareness about domestic violence.
"Domestic violence is a problem in all communities and is often hidden from view," she said.
"It's important to share stories and to get people talking about it."
Tickets can be booked online through the Blue Elephant's website:
http://www.blueelephanttheatre.co.uk/never-going-beat-you
Tickets are free but limited so book quickly!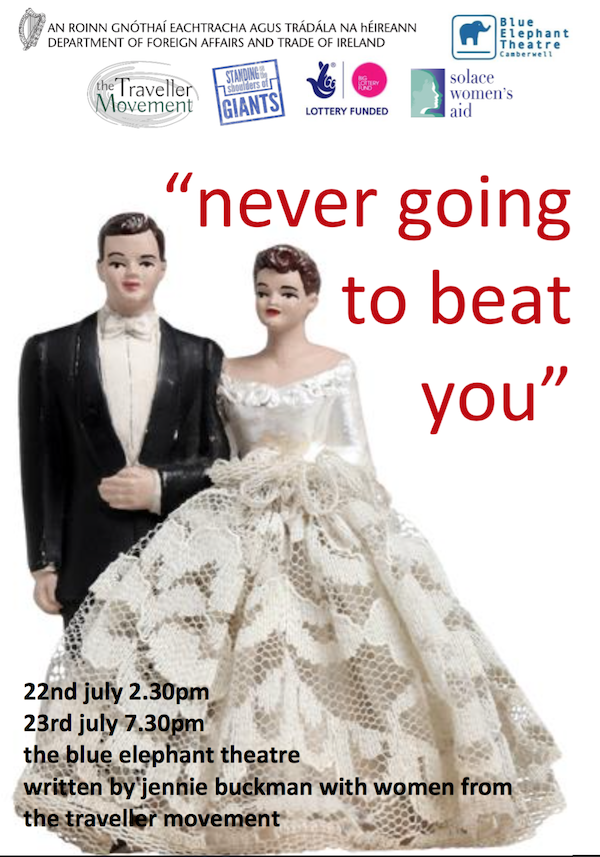 ---