'Now that's a number plate to turn heads' says Aaron Smith
11 May 2016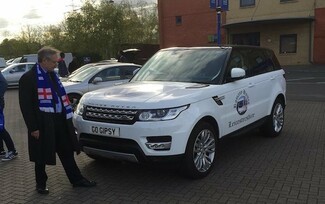 Aaron Smith, a "born and bred" Leicestershire Romany Gypsy, had an unexpected admirer of his 'G0 GIPSY' number plate last Tuesday when he parked his Range Rover outside the King Power Leicester City Football Club Stadium not long after his home team 'the Foxes' beat Everton 3-1 to take the Premiership title.
Leicester City Council Mayor, Sir Peter Salisbury, was on his way to join in the celebrations at the stadium when he spotted Mr Smith's car and his attention was drawn to the unique registration number.
Mr Smith, who was brought up "on the road" and started his working life as a rag and bone man "bred up to it by his Father and Mother," and who "still does a bit of rag and bone now" - was quick to capture the moment on his camera.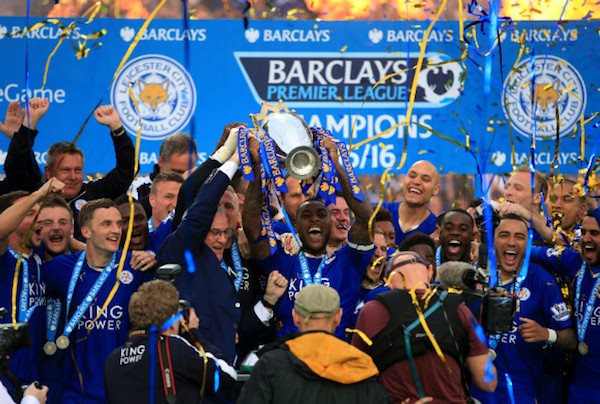 (Photo above - Leicester City holding the Premier League trophy - Photo credit The Leicester Mercury)
Speaking to The Travellers' Times, Mr Smith – also a Leicester City fan – said that he knew Sir Peter Salisbury well from his work as a planning consultant for Gypsy and Travellers wanting to develop sites in the area.
"I'm the only Traveller I know who works as a planning consultant in the UK," says Mr Smith, who is also a developer and whose company name is 'Romany Homes'. "I tend to work for Gypsies and Travellers I know and I work in the local area, so I have often met the Mayor as part of my work."
Mr Smith was instrumental in getting the Brookside Fields Traveller site, Earl Shilton, development planning application passed in 2015, despite a High Court challenge from a well-resourced anti-site campaign.
---