Wigan Council Reported to Equalities Watchdog over "Racist" Facebook Post
7 March 2016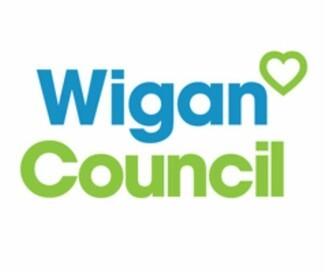 Wigan Council is facing scrutiny from the Equalities watchdog for posting a potentially discriminatory statement against Travellers and Gypsies on their public Facebook page after a quick-thinking Traveller's Times' Advocate spotted the post and reported it.
The statement warned residents to avoid visiting Pennington Flash – a 490 acre public country park -  "for their own safety" because "travellers" were occupying it. The Wigan Council post attracted many racist and discriminatory comments from the wider public and received even greater attention after senior Labour MP and Shadow Cabinet Minister Andy Burnham shared the post on both his own Facebook page and his official personal Labour website.
Referring to the Traveller's presence, Wigan Council stated that they "have been working with the Police to resolve the situation as quickly as possible and have visited and assessed the site". They then advised that "the group are due to leave on Sunday… we will be checking the site first thing on Monday morning… In the meantime we're advising residents not to visit this weekend for their own safety".
At the time of writing, the post had received 315 'shares' and over 150 comments – many of which were discriminatory and racially offensive. In spite of the comments, there was no apparent deletion or moderation of the comments by Wigan Council, who proceeded to make further unrelated posts as the evening went on, apparently condoning the public's comments. In a move that could be seen as supportive of the potentially-racist opinions that were shared, Wigan Council included in their Facebook statement "Thank you for all your comments".
Traveller Steven Horne, an academic and Travellers' Times Advocate, reported the post to the Equalities and Human Rights Commission and said: "Wigan Council claims responsibility for over 317,000 people, and is the country's ninth largest metropolitan borough in the UK."
"As such, the Facebook post by Wigan Council has the potential to effect numerous Travellers and Gypsies in and around Wigan, and not just in the Pennington Flash area. The sharing of the post by MP Andy Burnham naturally increases this risk."
Andy Burnham MP has been contacted but has yet to provide an explanation on his reasoning or position on the matter.
In response to the post by Wigan Council, a spokesperson for the Traveller Movement said that the statement "appeared to put the Council in Breach of the Equalities Act 2010.
Postings like this just add to the often unfounded fear around Traveller encampments, and also add to general unacceptable racism towards all Gypsies and Travellers. It's disgraceful that the council saw fit to post this, and equally disgraceful that the post was shared by a senior Labour MP and Shadow Cabinet member".
Further responses were made by Leeds Gate – an organisation that is focused on working to improve the quality of life for Gypsies and Travellers. A spokesperson for the group responded to Wigan Council's actions by stating:
"To have a local authority spreading fear among communities, as a response to their own management failure, is a disgrace and is compounded by allowing use of their Facebook page for a series of stereotyped and misinformed statements by members of the public".
"Would it not be better all-around if Wigan council spent a little effort managing camps effectively for the benefit both of camp and local residents, rather than allowing, indeed encouraging, a disruption to local council tax payers' leisure time and wasteful use of their money shifting people via the courts?"
 "It is incredibly disappointing to hear of elected officials such as Andy Burnham relying on tired old narratives and responses which have absolutely zero impact on securing quality of life for their local electorate. A better way is possible and our 'leaders' should be at the forefront of our efforts to get there".
Wigan Council were asked for a statement but at the time of writing had yet to respond to the request. The investigation continues.
---